JANUARY 29, 2014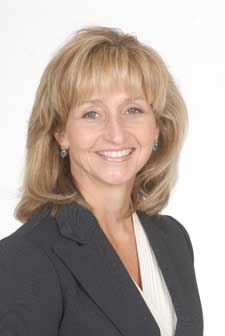 CAVE CREEK – Triple R Horse Rescue welcomes Dawne Britney, their newest board member.

Dawne is currently the Vice President of Customer Management at OneNeck IT Solutions and has approximately 50 people who manage the companies 400 customers all over the world. She is one of the founders of the legacy company started in 1999 which subsequently sold to the current parent entity, TDS, in 2010. OneNeck provides IT solutions to companies including cloud and hosting solutions, managed and application management services and IT hardware sales.

Dawne was on the Board of Directors for a software user group for about 8 years helping with membership, marketing and event planning. Dawne has a Bachelors Degree in Supply Chain Management and an MBA from Arizona State University.

Dawne is married and her household consists of two dogs and one horse. Her horse is an 11-yr old Arabian/thoroughbred that she rides two to three times a week. Some of her other hobbies include her two Weimaraner dogs, hiking, working out and wine tasting.

Dawne also volunteered for Stable Influence Charity Programs (for about 5 years), which provides therapeutic horseback riding for physically/mentally challenged children. She exercised the therapy horses, was a "side walker" when children rode, and helped to plan and work their annual horse show.

Triple R Horse Rescue is a 501c3 non-profit organization based in Cave Creek, Arizona. Our mission is to rescue, rehabilitate and re-home horses in need. We are 100 percent volunteer run with our volunteers pouring their dedication and determination into providing daily care for all of our horses as they search for their forever home.