By Linda Bentley | april 6, 2016
Cruz may have bamboozled the citizens of Texas in 2012 Senate bid
One cannot be considered both 'naturalized' and 'natural born'
BROWNSVILLE, Texas – On March 10, Attorney Stephen Pidgeon, lead counsel for the North American Law Center sent a letter to Texas Secretary of State Carlos H. Cascos on behalf of a legal citizen and voter in Texas, as well as in the public interest of the nation, questioning if, when Cruz ran for, was elected and certified by the Texas Secretary of State as the new U.S. Senator representing the people of Texas, he was a legal citizen of Canada.

As of this writing, Pidgeon has not received a response.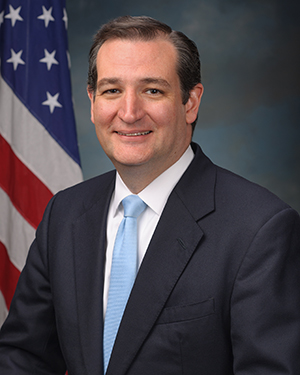 Ted Cruz

Attached to his letter, Pidgeon provided a copy of Cruz's birth certificate indicating Rafael Edward "Ted" Cruz, was born on Dec. 22, 1970 in Calgary, Alberta, Canada.

He also attached a copy of Cruz's Certificate of Renunciation of Canadian Citizenship, whereas Cruz "formally renounced Canadian citizenship and pursuant to the Citizenship Act will cease to be a citizen on May 14, 2014."

When Cruz was born on Dec. 22, 1970 in Calgary, Alberta, Canada, Canada didn't allow for dual citizenship, indicating Cruz was only a citizen of Canada.

The Canadian Citizenship Act of 1946, which became effective in 1947, was the first citizenship act in Canada to create a new citizenship status apart from being British subjects and, at the time, chose not to allow for dual citizenship.

So, despite his mother having been born an American citizen, documentation exists that she and Cruz's father voted in Canada in 1974 when dual citizenship was not permitted.

It was only in 1977, the passage of the Citizenship Act, replacing the 1947 Act, provided the ability to hold dual citizenship.

However, like Obama, documents indicating how and when Cruz became an American citizen are apparently "unavailable" or non-existent.

So, when Cruz ran and was elected to the U.S. Senate in 2012, he was still a Canadian citizen and most likely did not hold dual American citizenship, as he claims.

It's entirely possible since renouncing his Canadian citizenship in 2014 Cruz does not hold any citizenship.

The requirements for becoming a U.S. Senator are stated in article one, section three and clause three of the U.S. Constitution.

To become a Senator, an applicant must meet specific age, citizenship and state status.

These requirements have been in effect, with no amendments since the U.S. Senate was formed in 1787 by a convention referred to as the framers of the constitution.

The minimum age requirement is 30 years of age, which James Madison, one of the framers of the Constitution, justified by saying serving as a senator required greater life experience and stability of character.

Those seeking a seat in the U.S. Senate must also be a U.S. citizen for nine years prior to applying for the Senate. The nine-year rule was put into place to ensure foreign-born senators would have more loyalty to the United States than to their birth countries. This provision was invoked to promote evenhandedness when dealing with treaties and making foreign policy decisions.

Additionally, U.S. Senators are required to reside in the state in which they are to be elected, although the constitution does not specify how long they must reside in the state to be eligible to run.

Senate candidates must also meet state registration requirements, which may vary by state, be up-to-date on their taxes and pass a criminal background check.

States typically require candidates to be registered with a political party and be eligible to vote.

One of the first legal challenges to Cruz's eligibility as a natural born citizen filed in New York Appellate Court has been dismissed on a technicality for missing a deadline. Although the court had the ability to waive the deadline, it chose to dismiss the case instead.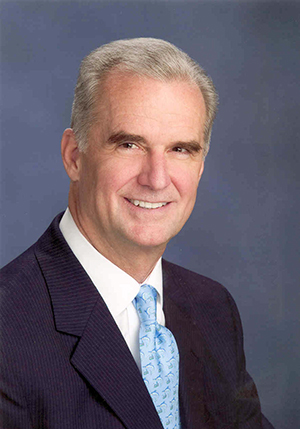 Judge Gray H. Miller

Meanwhile, another eligibility case, Newton Boris Schwartz, Sr. v. Ted Cruz, is scheduled for a hearing on Cruz's motion to dismiss in U.S. District Court for the Southern District of Texas on April 13 before Judge Gray H. Miller, a George W. Bush appointee.

According to Schwartz's complaint, "In order for Ted Cruz to have 'become' a US citizen at birth in 1970, his mother would have had to retain exclusive U.S. citizenship and filed a CRBA (Consular Report of Birth Abroad) to 'obtain' exclusive U.S. citizenship at the time for her son Ted and renounced his automatic 'naturally acquired' Canadian citizenship. The process in itself is considered a very abbreviated form of 'naturalization,' thereby making such persons born outside of the official territories of the United States absolutely ineligible to become President of these United States in at least this one circumstance alone. Given that Canadian law did not allow dual citizenship at the time, then if his mother filed a CRBA in 1970, his Canadian citizenship would likely have needed to be renounced before a new U.S. citizenship could be granted."

Schwartz presumes Cruz's father became a Canadian citizen in 1968 and says if Cruz's mother's first husband was also a Canadian citizen, she would have become a Canadian citizen even before his father.

However, according to Schwartz, even if her first husband was not Canadian, according to Canadian law, Cruz's mother would have still automatically become a Canadian citizen in 1969 after having a Canadian spouse and residing in Canada for one year.

Schwartz's complaint states, "If both of defendant's parents became exclusive citizens of Canada by 1969, then even if his mother tried to file a CRBA, she would not have been able to confer U.S. citizenship to her son as she was no longer a U.S. citizen herself. Even if she somehow retained U.S. citizenship, defendant could not have been granted dual citizenship as it was against Canadian law … Cruz automatically became a Canadian citizen the instant he was born on Canadian soil."

Cruz, who only decided to renounce his Canadian citizenship in 2014, has never released a copy of a CRBA or any other naturalization documents and there is no evidence Cruz ever became a U.S. citizen.

Schwartz asserts, "One cannot be considered both 'naturalized' and 'natural born," while Cruz has openly claimed he never had to go through any sort of naturalization process or require a CRBA, indicating no such document exists, because he was automatically a U.S. citizen by birth.

However, his assertion does not comport with U.S. law for persons born in another country.

Schwartz goes on to state, "If indeed that was just assumed and nothing was ever filed to correct that erroneous assumption, then he never has become a U.S. citizen."

Cruz's motion to dismiss claims Schwartz lacks standing and states the constitutional issue he presents is a "non-justiciable political question."

Cruz states Schwartz is "essentially implicating the court in a political dispute that it lacks authority to adjudicate," adding, "The court should reject the invitation and dismiss the complaint."

Dismissing a case on the issue of standing gives courts broad authority to reject cases it prefers not to adjudicate.

No court ever heard any of the challenges to Obama's eligibility on the merits – they were all dismissed for lack of standing or jurisdiction – and it appears the challenges to Cruz's eligibility, not just as a natural born citizen but as a U.S. citizen, may head down the same path.

Texans may have been bamboozled in 2012 when they unknowingly elected a Canadian citizen to the U.S. Senate in direct conflict with the U.S. Constitution.

Will American voters go on to be bamboozled into nominating someone who held Canadian citizen until May 2014, and now may hold no citizenship whatsoever, to be president of the United States?