AUGUST 19, 2015
The GYC will spend this year planning youth led initiatives to solve the greatest challenges facing teens in Arizona. The five issue areas they will focus on are: Substance Abuse, Bullying, Teen Dating Violence, Distracted Driving and Civics Education, in their respective counties. "We look forward to welcoming our new commissioners to this prestigious group and harnessing their collective youth voices to solve challenges for the state of Arizona," shared the GOYFF Director, Debbie Moak.
AUGUST 19, 2015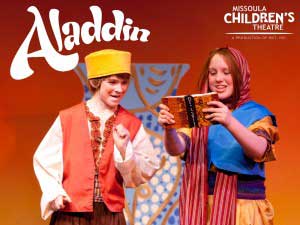 NORTH VALLEY – Join the cast of Missoula Children's Theatre's "ALADDIN" at the Cactus Shadows Fine Arts Center, August 17 through 22.

Students have fun developing stage presence and acting skills at this preeminent theater residency presented by Education & Community Services (ECS), a department of Cave Creek Unified School District (CCUSD).

AUGUST 19, 2015
Scottsdale – Chartered Grand Canyon Chapter Daughters of the American Revolution seeks Scottsdale students for participation in three of the national society's signature youth contests: the American History and Christopher Columbus essay contests and the Junior American Citizens. contest.
AUGUST 19, 2015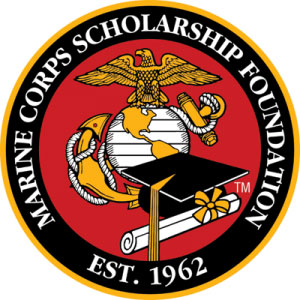 SCOTTSDALE – The Marine Corps Scholarship Foundation Annual Awards Dinner celebrates Arizona scholarship recipients and veterans. Students are spread across the state at more than a dozen Arizona colleges, universities and vocational schools. The event also honors the local community that invested more than $835,000 last year alone to support these children's dreams of higher-education. The black tie optional event is held each year in support of the Scholarship Foundation's mission to Honor Marines by Educating Their Children.
AUGUST 19, 2015
Jones is a self-proclaimed "original Carefree resident" who helped design the town's framework more than 50 years ago. In addition to his local impact, Jones is a highly respected – and largely self-taught – architectural designer with a unique and an inspirational life story.
AUGUST 19, 2015
Arizona's beloved state historian Marshall Trimble will share jokes, stories and songs about Arizona during a n Art Discovery Series event at 7 p.m. Wednesday, Aug. 26, in the music practice room at La Casa de Cristo Lutheran Church, Scottsdale.
AUGUST 19, 2015
Harold's Cave Creek Corral wants to hear from couples who met there – deadline to submit stories is Sunday, Sept. 6
CAVE CREEK – Over the past eight decades, one of the most frequent visitors to Harold's Cave Creek Corral has been … Cupid. That's right, Cupid's arrow has struck many a cowboy, country dancer, artist, biker, hippie, musician, CEO, stockbroker, Steelers fan and more at Harold's on a fun night out, lazy afternoon or even during breakfast. And now, as Harold's celebrates its 80th Anniversary in September, the iconic restaurant and country western bar is seeking stories from couples who met there – even if they broke up.
AUGUST 19, 2015
PHOENIX – Arizona Opera is excited to collaborate with Arizona native and Poet Laureate Alberto "Tito" Ríos on the U.S. premiere of Arizona Lady. Ríos, who worked closely with Arizona Lady conductor Kathleen Kelly to create the brand new bilingual production, penned the Spanish lyrics and text for the Kálmán comedy.