OCTOBER 31, 2012
2012 Frances Young unsung Community Heroes named
SCOTTSDALE –Four citizens whose deeds have benefited Scottsdale through volunteerism, random acts of kindness and mentoring have been named 2012 Frances Young Unsung Community Heroes.

The Community Heroes Award is named for Frances Young who died in 2009 in her late 80s. For a half century she mentored advised, assisted and championed numerous local organizations and causes – simply for the good of the community. Frances summed up her life by saying, "I've gained far more than I ever gave. That's what I want everyone to know."

The honorees are: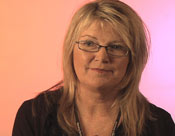 Dee Alschuler
Matchmaker, matchmaker, make me a match. As volunteer director for Lucky Dog Rescue, Dee Alschuler coordinates the adoption of about 40 dogs per month. Finding the perfect home for man's best friend is no easy task. As part of the process, Dee assesses dogs for intake, cares for them, coordinates medical visits, reviews applications, talks with applicants and does home visits. She has placed many special needs dogs, and in reverse, also has provided dogs for many special needs people. Dee intuitively knows when a dog is the right fit for someone. Her nominator Mykle Flatley has this to say about Dee: "My nominee is a Community Hero because she fights against the odds, uses her varied Scottsdale contacts and resources, and is always an advocate for these animals." Let's paws to applause Dee, please!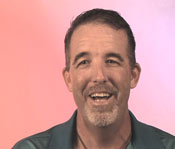 Gregg Dufort
"Semper Fidelis" signifies the dedication that individual Marines have to "Corps and country," and to their fellow Marines. Former Marine Gregg Dufort carries that philosophy to his volunteer work with the city's Adapted Recreation Program and the Bobcats Special Olympics. Volunteering in Scottsdale since 2009, Gregg has coached five Scottsdale Bobcats Special Olympics sports including basketball, bowling, aquatics, track & field and golf … never missing a practice or a tournament! He's also volunteered on two annual outdoor retreats. More inspiring is the bond he forms with the Bobcat athletes, making a tremendous impact through his dedication and passion in helping others. Gregg is a Community Hero because of his selfless commitment to our community by helping and mentoring those with special needs, says his nominator Neal Hallihan. Salute!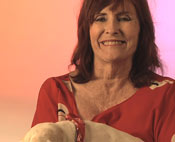 Connie Gray James
Connie James has some big shoes to fill – that of this award's namesake – Frances Young! Upon retiring, Concerned Citizens for Community Health approached Connie to fill the role of statutory agent and treasurer for the nonprofit. Yup, a role once held by our very own and beloved Frances. Now, president of the organization, Connie spends countless hours supporting the organization and the board. Through Connie's leadership, Concerned Citizens continues to sustain programs like Vista del Camino's Back to School and Adopt-a-Family programs, the senior centers' Adopt-a-Senior and Beat the Heat programs and the 2011-2012 Granite Reef Senior Meal Program. As if that's not enough, she dedicates countless hours volunteering for Arizona Beagle Rescue. Besides providing hands on work with the organization, Connie and her husband Norm foster five to six beagles a year. Anyone who's known Connie will be familiar with her words of wisdom "You can measure the greatness of a society on how it takes care of its very young, its very old and those who can't take care of themselves." Nominator Kathy Breen says, "Connie is a true tribute to that statement. She doesn't just say it, she lives it! She is a true Community Hero!"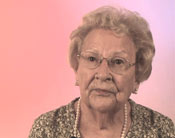 Dorothy Walker
Mark Twain said, "Kindness is the language which the deaf hear and the blind can see." In spite of being visually impaired and unable to drive, Dorothy Walker has been "hostess with the mostest" for the Granite Reef Senior Center's Visually Impaired Support Group. During the past 10 years, Dorothy has racked up about 1,000 volunteer hours for this group. On meeting days, she arrives early by cab , prepares the coffee, serves the treats, washes the pots, orders supplies … the list goes on. When new seniors arrive for the group meeting, Dorothy ensures they are welcomed with open arms. There just aren't enough adjectives to describe Dorothy, but here are a few: steadfast, dependable, committed, compassionate, caring, kind and giving. "Dorothy knows a small act of kindness can make a big difference," says her nominator Cynthia Salk – and a big difference Dorothy is making. Congratulations, Dorothy!

"Through this program, we honor those who represent the best in human nature," said Mayor Jim Lane. "They are Scottsdale's Unsung Community Heroes – citizens who recognize they have a responsibility to their community … and take that job very seriously. They possess a selfless dedication to the betterment of others and the betterment of our community."

The city of Scottsdale and General Dynamics sponsor the program, along with partners Discount Tires, Scottsdale Healthcare, Encore Creative, Scottsdale Area Association of REALTORS, Scottsdale Unified School District and Scottsdale Leadership.