BY MARIELLE D. MARNE | MAY 23, 2012
People and pets are still barking mad for Bonnie's Barkery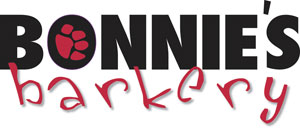 CAVE CREEK – Though the recent pet food recall didn't apply to Arizona, dog and cat owners began fretting about what they feed their furry family members. The folks at Bonnie's Barkery received countless calls asking which kibble was made by the same companies that sold it and did not farm it out to manufacturing plants. Along with Fromm, currently their best seller, Bonnie's carries many brands that make and sell their own food, thus assuring higher quality and greater accountability. Recommended are: NutriSource, PureVita, Orijen, Acana, Horizon, Pinnacle and Natura, none being affected by the Diamond Pet Foods recall.

Cat and dog owners are encouraged to stop in Bonnie's Barkery to explore the many options they offer for healthy, grain-free, corn-free and soy-free foods. Though Arizona was not part of the recall, many people took proactive stances and phoned Bonnie's to see what alternatives were available for Fluffy and Fido. With 80 varieties stocked, there's one sure to please the pickiest pet.

As summer approaches, why not consider grooming or a shave? There are two full-time groomers available by appointment, Tues.-Sat. Phone 480-502-0077 to schedule.

The anesthesia-free teeth cleanings continue to receive paws-up praise from pet owners. If your dog (or cat) is suffering from offensive breath, now is the time to polish those pearly whites.

Bonnie's Barkery advocates for homeless animals, working with two local rescues, Soul Survivors and Sparky's Place. Watch for information about their upcoming food drive. Last year, 2,000 pounds of food was donated!

Bonnie's Barkery is located at 29455 N. Cave Creek Rd. Visit in-store or online at Bonnie'sBarkery.com. Call 480-502-7973 for hours.