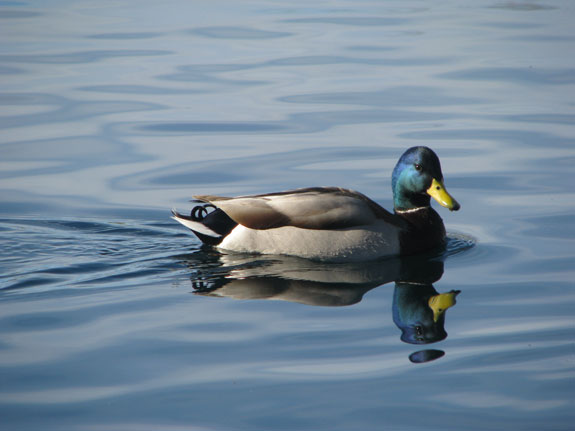 I took this photo at Anthem on Sunday, January 18. The duck has such personality.
Courtesy of Sue Newbanks

To have your photo considered for publication, please send the original high resolution jpeg file to
news@sonorannews.com with Front Page Photo in the subject line. Be sure to include your name, the date, time of day and general location where the photo was taken, plus your permission to publish the photo.


CAVE CREEK – Cave Creek Pro Rodeo (CCPR) President Traci Casale announced CCPR received recognition as one of the top five finalists for the 2014 best small rodeo category chosen by the Professional Rodeo Cowboys Association.


'MY VIEW' | BY DON SORCHYCH

All Adam Trenk has to throw at the upcoming election is that it is Sonoran News' recall. He sure doesn't have anything else except suing everybody in sight, a throwback to his home state, New Jersey, where politics is down and dirty. He is emulating his home state here.
February 12-15 with the Phoenix Symphony at Symphony Hall

The U.S. premiere of Napoli isn't happening in New York, San Francisco, Boston, or any of the cities typically considered the leading American performing arts centers. Ballet Arizona is the first American ballet company to present a full-length production of Napoli, a masterpiece from celebrated Danish choreographer August Bournonville.


PHOENIX – For shy and particular pets like Angelina the cat, the Arizona Animal Welfare League & SPCA (AAWL & SPCA) is truly a life saver, caring for her for 18 months while she waits for just the right adopter.