JUNE 22, 2016
Back to School 2016 volunteers needed!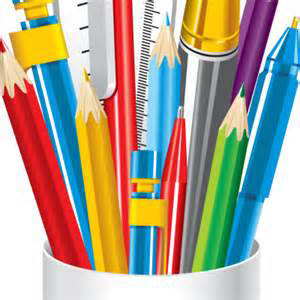 It is that time of year again! The Back to School Brigade is right around the corner. We are currently looking for volunteers to pick up school supplies from the Dollar Tree stores listed below.

Pick-up will begin July 8 and run through August 11.

If you are interested in picking up a store(s) please email kim.c@azmam.org with your name, phone number, and the desired store(s) location.

Your continued support is greatly appreciated. We truly could not do this without you!

Dollar Tree Pick-up Locations:

4606 860 S Watson Rd Ste 101 Buckeye, AZ 623.327.0509 Watson and Yuma

2656 1314 E Florence Blvd Ste 2 Casa Grande, AZ 520.423-2550 Hwy. 287 and Colorado

2658 6065 West Chandler Blvd Chandler, AZ 480.785.1630 Kyrene and Chandler

4258 4180 S Arizona Ave Chandler, AZ 480.802.7907 Ocotillo and Arizona Ave

4352 1070 E Ray Rd; Ste 13 Chandler, AZ 480.726.7200 Ray and McQueen

5783 2600 W Chandler Blvd Chandler, AZ 480.786.4131 101 and Chandler Blvd.

6250 2670 E. Germann Rd Chandler, AZ 480.899.2194 Germann and Gilbert

3298 1455 N Arizona Blvd Coolidge, AZ 520.723.8563 Arizona and W. Ruins

2679 1300 South Plaza Way Flagstaff, AZ 928.226.0834 Yale and Plaza Way

5623 1500 E Cedar Ave Flagstaff, AZ 928.213.0011 E Cedar Ave and Grand View Dr.

2845 16835 E. Shea Blvd #101 Fountain Hills, AZ 480.836.2293 Fountain Hills Blvd. and El Lago

2974 1785 N Pebble Creek Pkwy Goodyear, AZ 623.536.0588 McDowell and Pebble Creek Pkwy

3538 5250 W. Baseline Rd Laveen, AZ 602.237.3079 51st Ave. and Baseline

2617 1260 S Gilbert Rd Mesa, AZ 480.503.2429 Southern and Gilbert

2632 2714 E University Drive Mesa, AZ 480.464.4600 University and Lindsay

2950 1918 W Rio Salado Pkwy Mesa, AZ 480.962.1302 University and Alma School

3931 4455 E McKellips Rd Mesa, AZ 480.924.6635 Brown and Higley

5300 1110 W Southern Avenue Mesa, AZ 480.964.4268 Southern and Alma School

5567 8257 E Guadalupe Rd Mesa, AZ 480.986.6326 Guadalupe and Hawes Road (near the 202)

5696 63 N Greenfield Rd Mesa, AZ 480.830.9027 Greenfield and Main Street

6569 9124 E. Apache Trail Mesa, AZ 480.984.4427 Main Street and Ellsworth

2655 9966 N 91st Avenue Peoria, AZ 623.334.3350 Peoria and 91st Ave.

4669 8190 W Deer Valley Rd Peoria, AZ 623.572.3070 83rd Ave. and Deer Valley

2616 3415 W Thunderbird Rd Phoenix, AZ 602.942.9211 34th Ave. and Thunderbird

2622 26 East Baseline Rd Phoenix, AZ 602.243.9701 Central and Baseline

2623 5235 W Indian School Rd Phoenix, AZ 623.849.7113 52nd Ave. and Indian School

2992 3909 E. Thomas Road Phoenix, AZ 602.273.9290 39th St. and Thomas

3465 4005 E. Chandler Blvd Phoenix, AZ 480.706.1722 40th St. and Chandler

3605 3330 W Southern Ave #125 Phoenix, AZ 602.268.9427 33rd Ave. and Southern

3723 13206 N 7th St Phoenix, AZ 602.298.2501 7th. St. and Thunderbird

3952 5745 N. 19th Ave Phoenix, AZ 602.841.1049 19th Ave and Bethany/Spectrum mall

4343 4318 E Cactus Rd Phoenix, AZ 602.482.2393 43rd St. and Cactus

5005 2020 N 75th Avenue Phoenix, AZ 623.873.7900 75th Ave. and McDowell

5474 2044 E Thomas Rd Phoenix, AZ 602. 952-4371 Thomas and 20th

5942 1818 W. Bell Rd Phoenix, AZ 602.866.6920 Bell and 19th Ave

6070 8913 N. 19th Ave Phoenix, AZ 602.944.2097 Dunlap and 19th Ave

A few things to know, in Phoenix, we are having our Back to School Brigade on Saturday, July 23 from 9 a.m.-12 p.m. The event will take place at our office located off the I-17 and Bell Rd (the address is below). The items you pick up will need to be dropped off at one of the drop-off locations listed below. Please drop off as much as possible BEFORE July 20 so we are fully stocked for the Phoenix event. We will not be able to pick them up from your home for security reasons.

Please note: Pick up continues through August 11th!

East Valley: AJ's automotive
63 E. McKellips Rd. Ste. 125
Mesa, Az. 85201
480.330.1423
Hours of drop off are 9-5 Monday-Saturday
(call to confirm before dropping off)

North Valley: Military Assistance Mission office
17464 N. 25th Ave., Ste# A-1
Phoenix, AZ 85023
602.246.6429
Office hours are 9-4
Tuesday through Friday

For questions please contact our office at 602-246-6429 or Kim Chitwood by email at kim.c@azmam.org or by phone at 480-828-2448 (please note the phone number change).