By Linda Bentley | June 8, 2016
Villafane's sand sculpture receives global recognition
Carefree raises nonresidential building heights to 30 feet
CAREFREE – Following the Carefree Water Board meeting, council held its fifth and final budget hearing where it unanimously adopted the 2016/2017 Fiscal Year Budget.

Councilwoman Melissa Price questioned why the budget for Code Enforcement was less than the actual for the current year.

Town Administrator Gary Neiss said there was a reduction in salary due to no trade-in for vacation pay.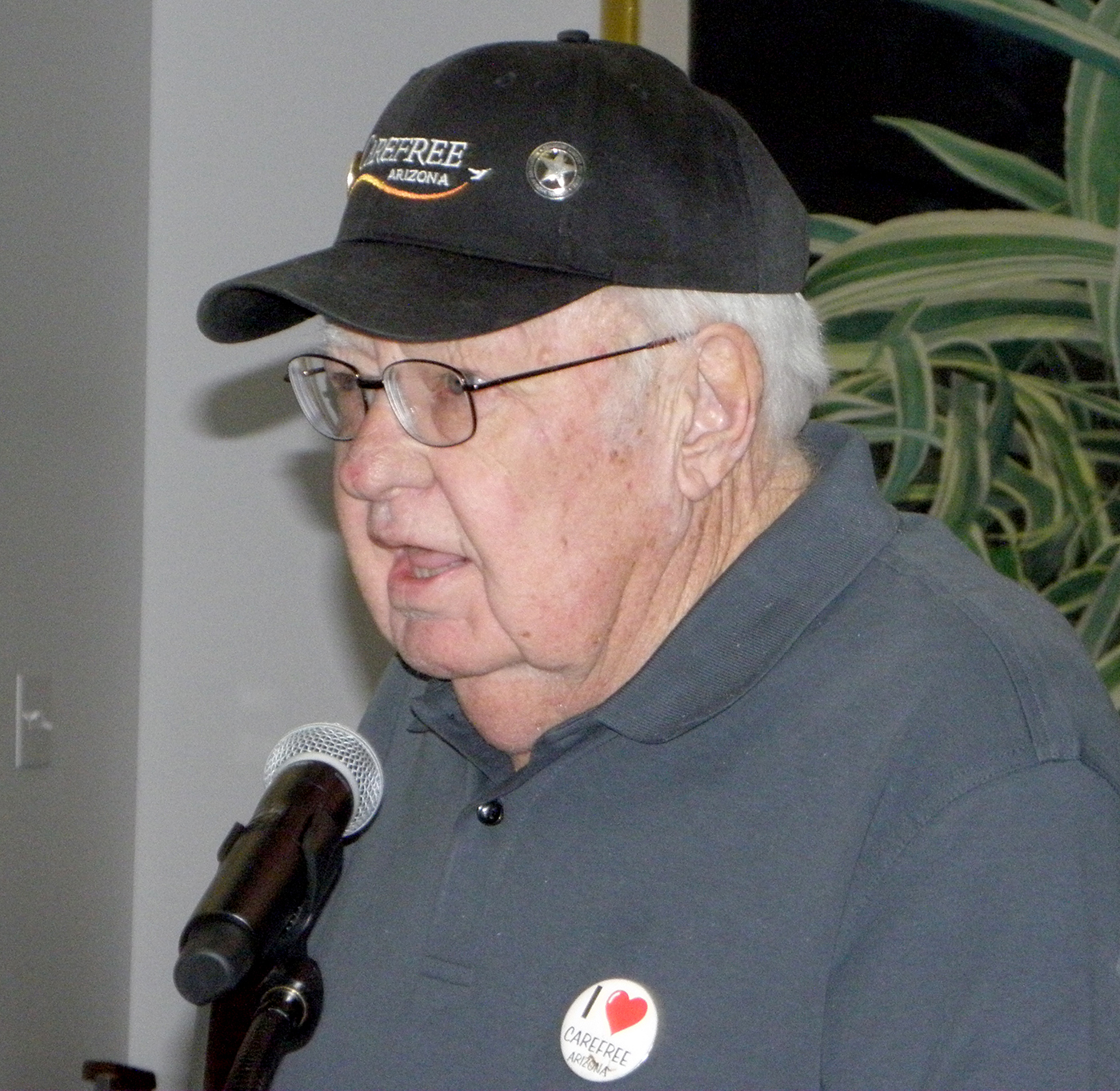 Jim Van Allen

During Call to the Public, Jim Van Allen stated he was never a fan of the splash pad. However, after going there with his grandchildren and talking to people there with their children and grandchildren, he confessed that it was good investment.

Councilman Gene Orrico said he appreciated Van Allen's comments.

Councilman Mike Farrar said he felt the same way when the splash pad started out as $300,000.

He said it then became $100,000 and thanked Kiwanis for funding the project.

During Current Events, council asked if the town had received feedback about Ray Villafane's latest art project, a sand sculpture at the Sanderson Lincoln Pavilion of an elephant playing chess with a mouse.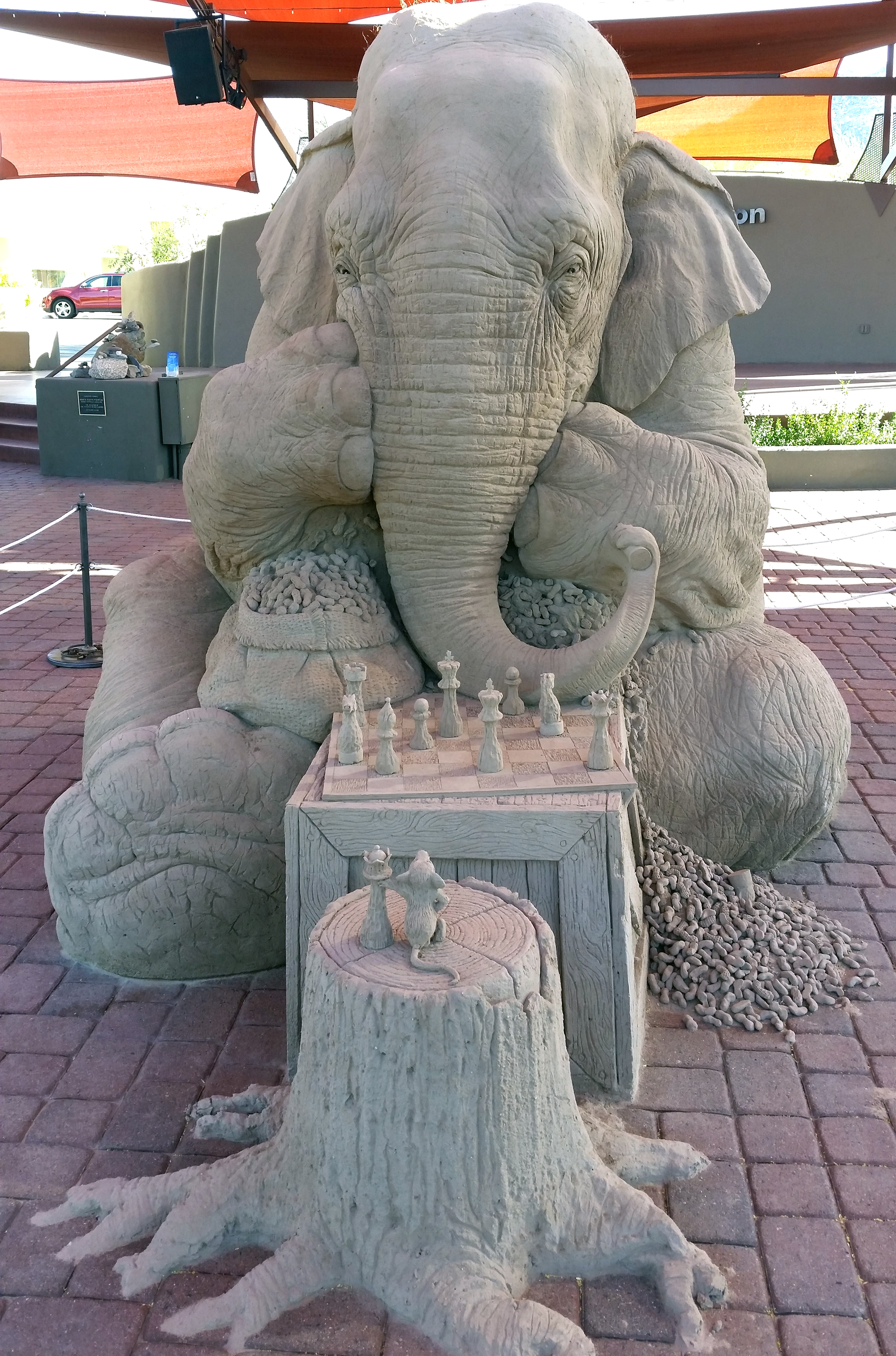 Known for his whimsical pumpkin carvings, artist Ray Villafane's newest, must-see sand sculpture at the Sanderson Lincoln Pavilion in Carefree is a global hit.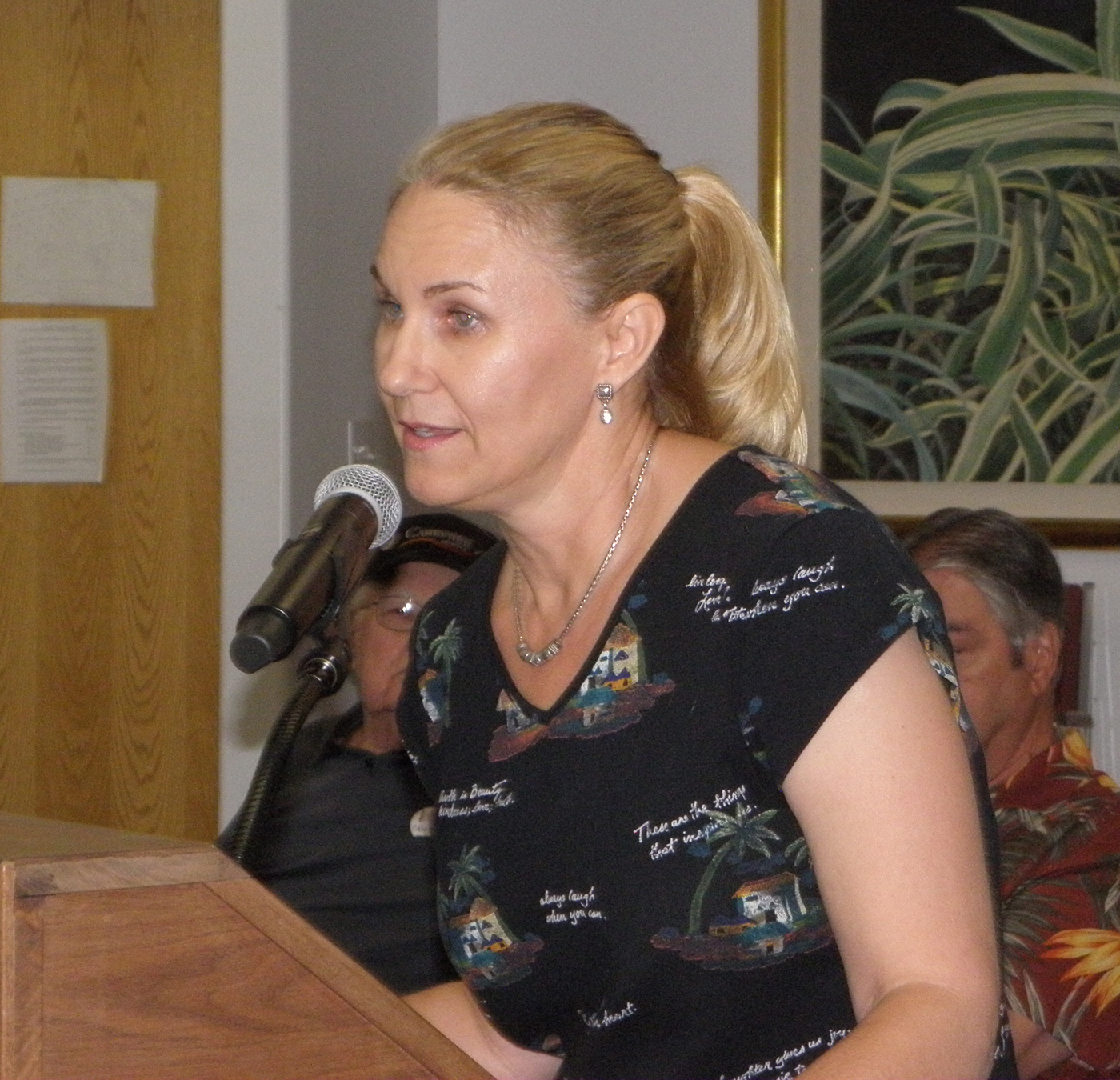 Gina Kaegi

Marketing Director Gina Kaegi said it took Villafane 13 days and it was done.

Kaegi said Villafane is so good at what he does and draws people to his creations.

She said the piece itself has received global recognition, the feedback has been very, very positive and it identifies Carefree with something very unique and beautiful.

Kaegi stated, "Unfortunately, a lot of businesses are not open."

Because the sculpture is so popular, Kaegi said people don't want to get rid of it so they're thinking of possible ways to immortalize it, maybe bronzing parts of it or miniaturizing it for a display.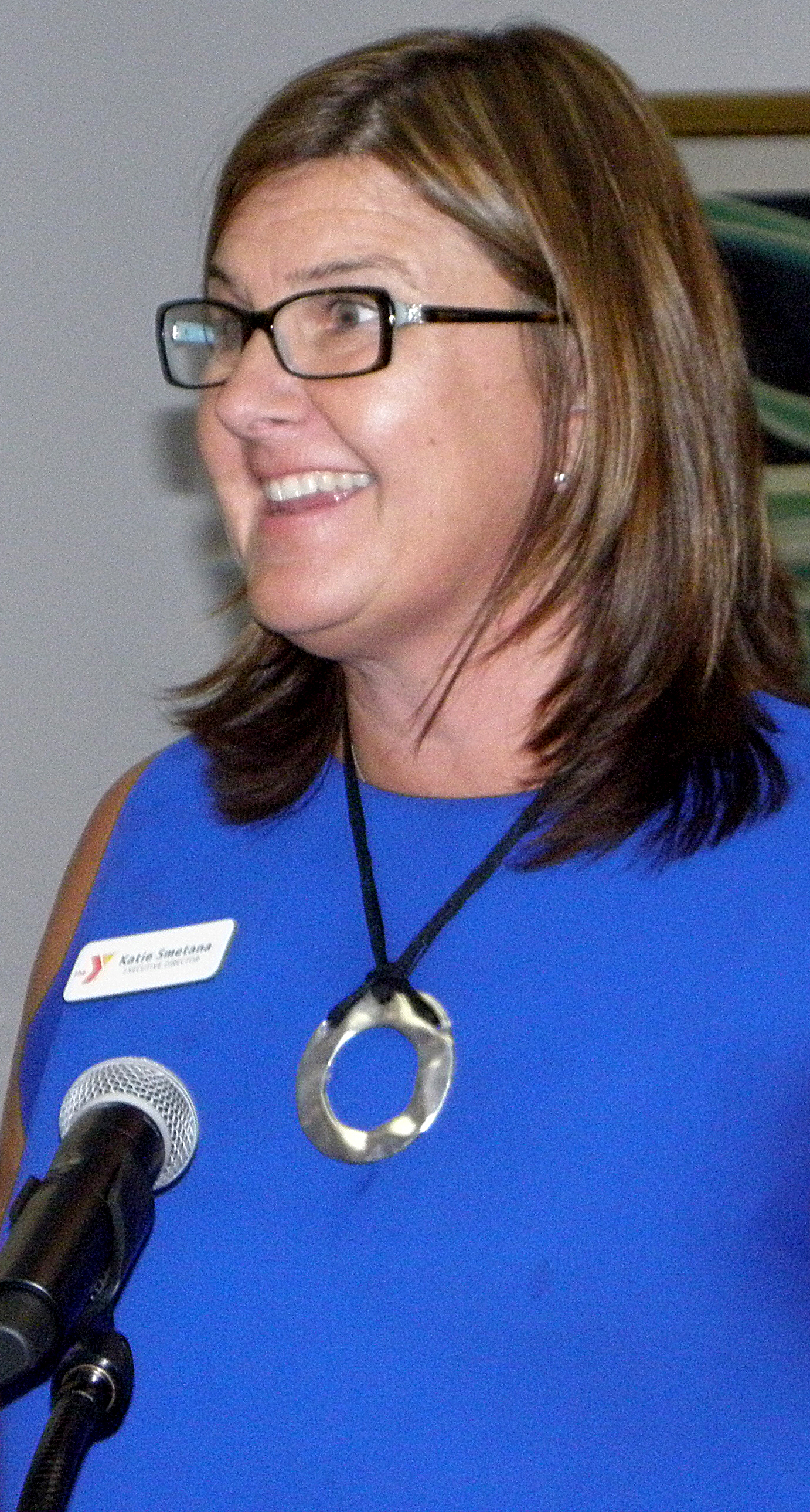 Katie Smetana

Desert Foothills YMCA Executive Director Katie Smetana made a presentation to council about activities at the Y.

Smetana said there are over 2,600 membership units with over 9,200 members, 520 of which have Carefree P.O. Box addresses.

She said the Y receives 1,000 visits per day and stated, "We're so much more than just a swim and gym."

Although she said she wasn't there to ask the town for a donation, Smetana played a short video that was a reach out to the community for donations.

The video's narrative stated people assume their membership dues covers the cost of operations but said they need donations to keep going.

Smetana said, as of 2016, the Y has a new CEO and leadership team.

The programs offered included free and reduced swim lessons for children and adults, reducing chronic obesity, initiating volunteerism, yoga and field trips, along with youth and family activities.

In welcoming a continued partnership with Carefree, Smetana said they now have a nutritionist on board that can work with local restaurants to help with creating more healthy food choices.

Neiss told council now that the bike lane project was nearing completion they contacted Desert Foothills Landscape, which currently maintains the town's medians, about landscaping the medians.

He said Desert Foothills Landscape specializes in medians.

Neiss said there are two factors they need to consider when landscaping the medians, the first being no irrigation, which he said limits the plant palette.

The second is sight line limitations.

Neiss said the plan would incorporate boulders, mounding and succulents and would be coordinated with the gateways' landscaping.

He asked council to approve a contract with Desert Foothills Landscape in the amount of $99,707 with a 25 percent down payment from this year's budget with the balance due upon completion under next year's budget.

Neiss said Aaron Clark, the new owner of Desert Foothills Landscape, wants to give back to the community and the value of the landscaping work he will provide is far higher.

Neiss stated residents have indicated they want to see desert plants in the medians rather than "Disney in the desert."

During public comment, Van Allen stated they've been talking about Carefree as a village for the past three years and said, "To me, a village feel is trees and green."

Van Allen said what Clark has done is what he was asked to do and noted there was not a single tree in the entire program.

He asked council to delay the vote until July.

Councilman Glenn Miller suggested Van Allen sit down with Neiss, whom Miller said studied landscape architecture, to provide his input.

Van Allen asked council if it would agree to delay its vote.

Mayor Les Peterson responded, "I'm not of the mind to."

Council voted unanimously to approve the contract with the 25 percent down payment to be expended from the current budget.

Council voted unanimously to approve text amendments to the zoning ordinance to increase building heights for nonresidential construction from 24 feet to 30 feet and how heights are measured from "design grade."

Planner Stacey Bridge-Dunzak said the height would be measured from "design grade," defined as the lowest finished floor elevation, to the highest point of the roof or parapet.

Bridge-Dunzak said commercial building heights used to be 30 feet and commercial developers have said 24 feet is very restrictive.

Because the text amendments have gone through the public process and the planning and zoning commission, Bridge-Dunzak said there would be no second reading.

Council heard the first reading of an ordinance to amend the town code to prohibit bicycle riding or human-propelled vehicles from walls and other areas within the town center.

Neiss said they amended the town code a few years back to prohibit skateboards but now they've had problems with BMX bikes.

During public comment, Van Allen asked who was going to police it and said he couldn't find anything in the town code addressing penalties for violations.

Neiss said the town's code enforcement officer and MCSO would enforce the ordinance and stated the penalty can be found under section 7-5.

The town voted unanimously to enter into a contract for professional services in an amount not to exceed $25,000 to assist the town with Municipal Separate Storm Sewer System (MS4) compliance under the federal Clean Water Act.

Price updated the town on the gateways and said the stonework should begin next week and the lighting and signs should be started in mid-July.

Councilman Bob Gearhart said he's had the opportunity to ride his bicycle on the new bike lanes on Tom Darlington, exclaiming, "What a difference!"

Council asked if there was an update on Ed Lewis' Easy Street project.

Neiss said plans were currently under review and Lewis was working on the public report for the Arizona Department of Real Estate.

Price said Lewis plans to break ground in July.