By Linda Bentley | June 1, 2016
Riders USA holds 10th annual
Flags for Our Fallen tribute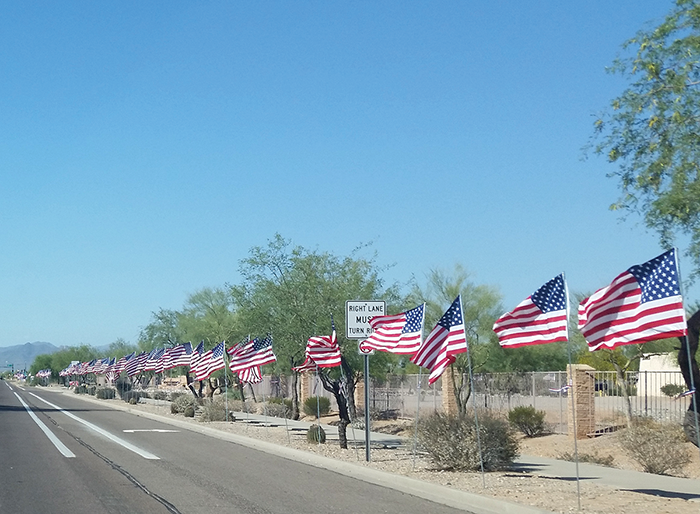 PHOENIX – Riders USA held its 10th annual Memorial Day "Flags for Our Fallen" tribute over the weekend by adorning both sides of Cave Creek Road at the National Memorial Cemetery from Pinnacle Peak to Deer Valley roads with over 350 American flags.

Each flag had a special ribbon attached with the names of warriors who gave their lives in service to our country.

On Monday morning, an honor guard of approximately 200 bikers and hot rod enthusiasts were positioned alongside the flags greeting and offering respect to the families and friends who stopped by on their way to ceremonies or to visit loved ones interred at the cemetery.