JUNE 1, 2016
David Steele named to Arizona Motorcycle Safety and Awareness Foundation board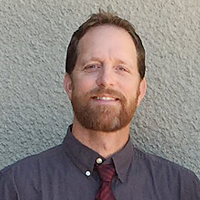 PHOENIX, Arizona – David Steele has been named to the Arizona Motorcycle Safety and Awareness Foundation (AMSAF), which works to help reduce motorcycle crashes and fatalities.

Steele, who moved to Arizona from Wisconsin in 1998, has been riding motorcycles for more than 25 years. He has a bachelor's degree in communications from the University of Wisconsin/Oshkosh. Steele and friend Tony Moretti started the Helmet Center in Arizona more than 10 years ago, providing safety apparel to Arizona's riding community and most city agencies including the Tempe, Mesa, Gilbert, Chandler and Phoenix police departments, Arizona Game and Fish and the Department of Public Service. He is a frequent speaker for agencies, clubs and riding groups that promote safety apparel.

For more information, visit AMSAF at or www.amsaf.org.