May 18, 2016
Miniature donkeys arrive at Triple Horse Rescue
All adopted to forever homes
Fourteen miniature donkeys in a multitude of petite sizes and colors, recently made their way from Texas to Triple R Horse Rescue's ranch in Cave Creek, Ariz.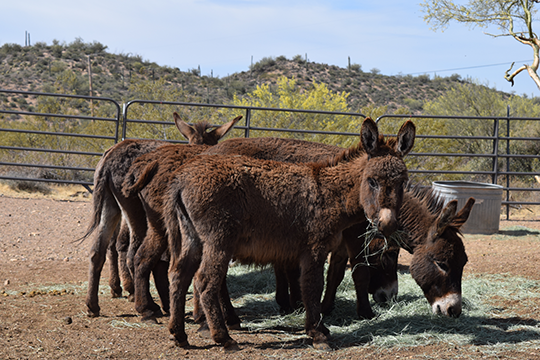 All of the tiny donkeys have found forever homes with loving families and will formally be adopted at the horse rescue. According to Ken Bacher, president of Triple R Horse Rescue, the donkeys came from a Texas donkey sanctuary.

The donkeys can be seen at Triple R Horse Rescue the week of May 16, 2016 at Spur Cross Stables, which is located at 44029 North Spur Cross Road in Cave Creek, Ariz. Call Fran Booth, ABC at 602.400.3330 or email franbooth@me.com to arrange to see these special little animals.

For more information about Triple R Horse Rescue visit http://www.triplerhorserescueaz.com or call 602.396.8726.
Snake rescue by PHS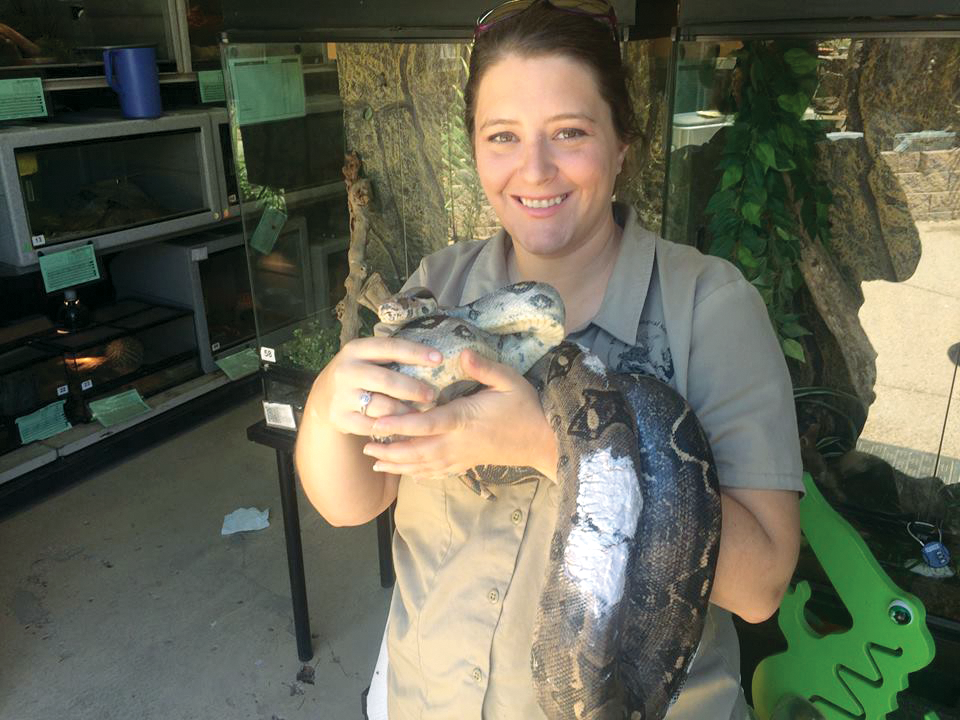 After a great day at Snake Day rescue call came in for a 6-foot python on a golf course. Usually these calls result in a 2 – 3 foot gopher snake, but this time, it was actually pretty close!
Upon arriving at the scene, a red tail boa who had multiple injuries across his back was discovered, covered in gas station napkins, secured by tape that was wrapped way too tightly.

All injuries resulted from the previous owner feeding a live rat, but not removing the rat after the snake refused it. This is an important lesson for anyone with pet reptiles – if you choose to feed live prey, monitor your animal so the PREDATOR does not become the PREY. That is what happened to this poor guy. He is currently undergoing medical treatment and according to the vet, it will take him up to a year to fully recover. Fair warning – some of the pictures are pretty graphic, but they show exactly what can happen if you "leave the live."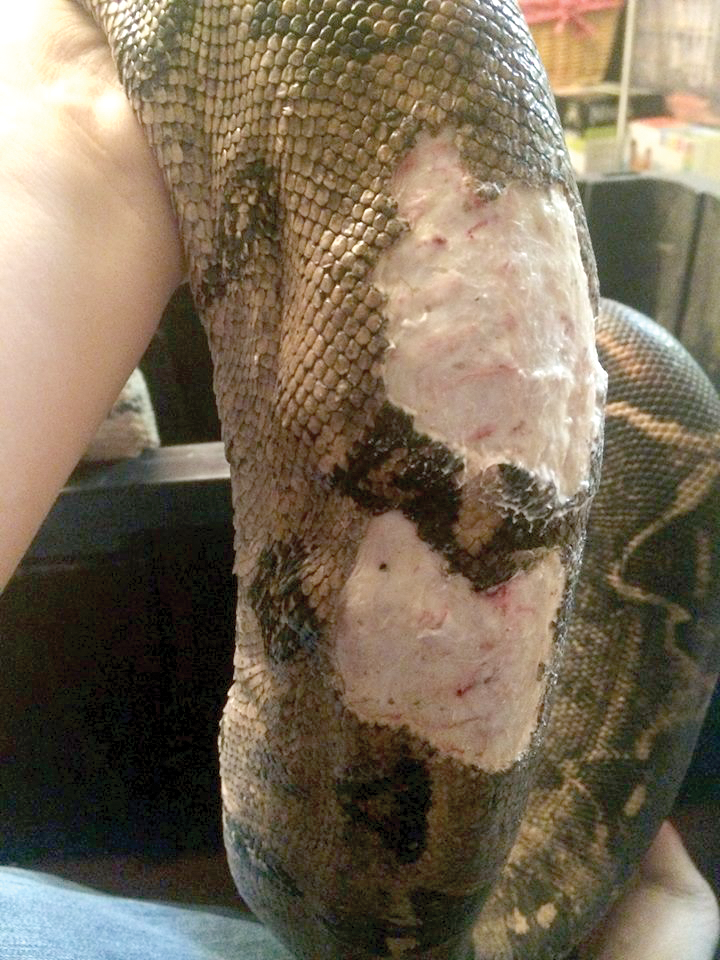 There are some ways you can help this animal, who has been named Ratbite Redford, due to his suave and charming personality, even with all he's been through:

1) If you know someone who abandoned a red tail boa near Tatum & Cactus Rds on Saturday, please contact Arizona Humane Society ASAP.

2) He is available for Virtual Adoption to help cover the costs of his vet visits. He'll be receiving daily treatment for his injuries for the next year at PHS.

3) Help spread the word: "Don't Leave the Living!" Remove uneaten food (live or dead) from your pet's enclosure!

4) Support PHS through attending special events, donating, or sending your child to summer camp. You can even use your tax credit to pay for a program in their school.