may 4, 2016
North Valley Symphony Orchestra's final season concert set for May 21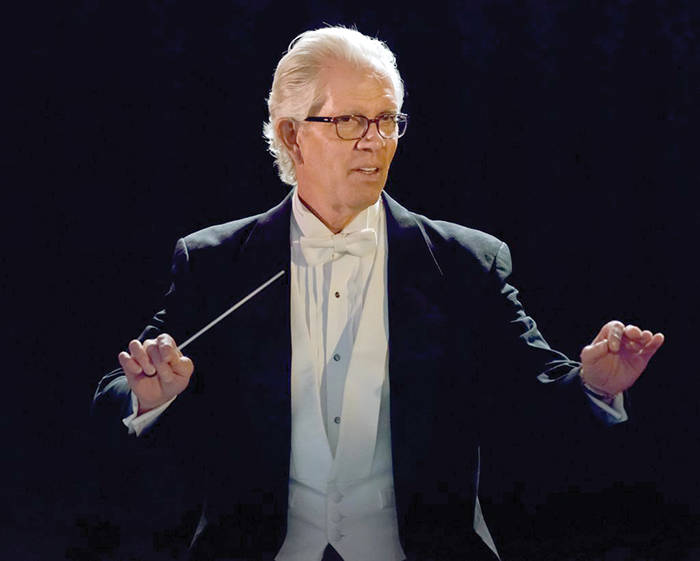 NVSO Music Director, Kevin Kozacek, conducting the March concert.

Mark your calendars for Saturday, May 21 as North Valley Symphony Orchestra will perform their final concert of the season titled "American Freedoms." The concert is a celebration of the freedoms guaranteed by our country, which will feature composer Robert Russell-Bennett's The Four Freedoms. This piece was inspired by Franklin D. Roosevelt's famous 1941 speech, and the four Norman Rockwell paintings depicting Freedom of Speech, Freedom of Worship, Freedom from Want and Freedom from Fear. The concert also includes Kay's collage of well known Sousa marches in Stars and Stripes Ballet Suite, Wilhousky's stirring rendition of the Battle Hymn of the Republic with guest chorus Sounds of the Southwest Singers, and Gould's American Salute.

"This concert is the perfect opportunity to expose friends, relatives and youngsters to classical music that is entertaining and easy to enjoy," said the orchestra's conductor Maestro Kevin Kozacek. "It certainly is a concert you won't want to miss."

Additionally, the winner of the annual Summerford Violin Concerto Competition will perform the audition piece, Mozart's Violin Concerto in D Major, Mvmt 1. This is the fourth year that local luthier Jody Summerford is donating a handcrafted violin to a talented member of the North Valley Symphony Orchestra (NVSO) youth orchestras. Mr. Summerford is providing one of his violins, valued at well over $3,000 to a deserving student that is planning on continuing a career in music. This year's winner will be announced in late April.

Be sure to join NVSO in concert on May 21 at North Canyon High School's Center of Performing Arts, 1700 E. Union Hills Drive. The concert begins at 7 p.m. This concert is proudly sponsored by AJE Construction & Renovations, specialists in remodeling, repairing and room additions.