april 6, 2016
Border Patrol Agents apprehend man convicted in 2001 drive-by-killing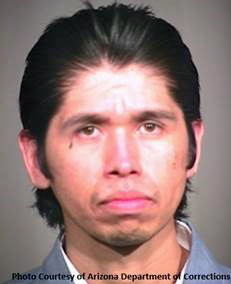 TUCSON – Tucson Sector Border Patrol agents apprehended a Mexican national during the Easter weekend who had been deported after serving 11 years in prison for his involvement in a drive-by shooting in Tucson in 2001.

After arresting Sergio Coronado-Mata outside of Tucson, agents conducting biometric records checks learned of Coronado's manslaughter conviction in Pima County in 2001. The shooting, which wounded two others including a 17-year-old boy, occurred in the 1600 block of South Arcadia Avenue near South Swan and 29th.

Coronado, previously charged with first-degree murder but was convicted of manslaughter, has now been charged with felony reentry after deportation by an aggravated felon.

Individuals with criminal convictions often face stiffened penalties for reentry after deportation. Typically, Border Patrol agents do not know a subject's criminal history until after conducting biometric records checks. Tucson Sector agents remain vigilant in their pursuit of criminal offenders and work to ensure the safety of the American public.

CBP welcomes assistance from the community. Citizens can report suspicious activity to the Border Patrol by calling 1-877-872-7435 toll free. All calls will be answered and remain anonymous.