By Marielle D. Marne | February 17, 2016
Tax prep with Hundman Law Offices simply makes sense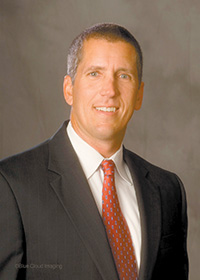 CAREFREE – If anybody can get your money back, Arizona, it's Jim Hundman, of Hundman Law Offices (Your Estate and Financial Planning Team), along with his brother, Steve Hundman. While the Hundman team is happy to ensure clients receive their maximum refunds, Jim explained getting a large refund is not as favorable as everyone seems to think. "It means over the year you gave too much to the government!" he said. Folks should strive for a zero refund or having to pay one hundred or so dollars. Makes sense!

As an accountant, lawyer and certified financial planner, Jim can offer lots of financial advice regarding taxes, estate planning (wills, trusts, powers of attorney) and/or wealth management and one of his best tips for tax season is being organized saves money. Your hard-earned cash! When you are ready for the Hundmans to do your taxes, having your paperwork is in order, means less time is required to go over it which equates to a lower tax preparation bill. Totally makes sense!

More sensible reminders? You have up to April 15 to contribute to your IRA for 2015. Your RMD (Required Minimum Distribution) from an IRA can be paid directly to a charity. You have up until April 15 to contribute to your health savings account and keep in mind, penalties are pricey for not having health insurance. Lastly, don't forget about the AZ School Tax Credit. It's a dollar-for-dollar tax credit for fees or contributions paid to Arizona public/charter schools to support extracurricular activities, field trips, educational programs, etc. Not only does it help schools, it reduces one's state tax liability or increases one's refund.

For a more in depth discussion of taxes, talk to Jim Hundman at 480-625-3134. Hundman Law Offices are located at 36600 N. Pima Rd. (Pima Norte). Appointments are highly recommended during tax season.