By Marielle D. Marne | February 17, 2016
When you call Garrett's Handyman, you hire a trustworthy USMC vet
CAVE CREEK – He served his country with honor as a Marine, and since 2014, Justin Garrett of Garrett's Handyman and Remodel Solutions lends a hand to those less handy. "I'm really enjoying it and having fun," he said. He had been doing home remodels part-time since 2007 and truly appreciates the variety of tasks to be tackled on a daily basis as opposed to the structure of the USMC.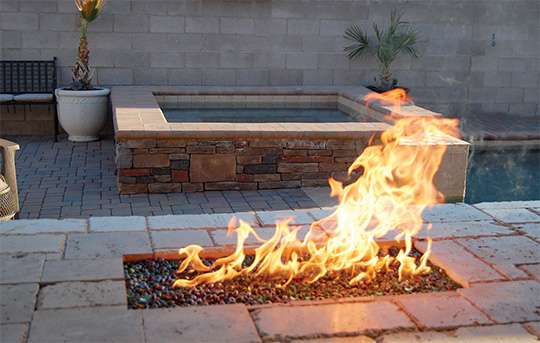 With each job his business evolves. He's recently added being bonded and insured to his credentials and his RoC license is in the works. And though he is unable to commit to painting entire houses, he has added a custom paint sprayer to his equipment roster. Got a room that needs a new coat of paint? Justin is your guy! Additionally, Garrett likes metal working (repair, renovation and/or constructing), so he purchased a TIG welder for jobs big and small. Of course, he still has his trusty tractor and is called upon to drag horse arenas in this equine-enthusiastic community.

As a testament to both his work and character, Garrett continues to have repeat customers as well as the little jobs turning into big jobs after clients are thrilled when they call him for the first time. Garrett's goal is to keep his customers happy and many have turned into friends. They keep him busier than he could imagine, but he assured he can squeeze small jobs into his schedule. For larger requests, call him early since he is often about two weeks out from starting something new.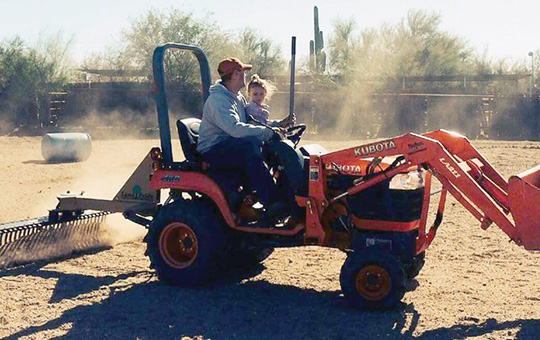 For ideas as to how Garrett's Handyman and Remodel Solutions can undoubtedly help you, check out garrettconstructionllc.com, then contact him at 480-234-3094 or services@garrettcontractingllc.com.