February 3, 2016
Desert Foothills Chapter, Arizona Archaeological Society presents guest speaker Jaime Awe February 10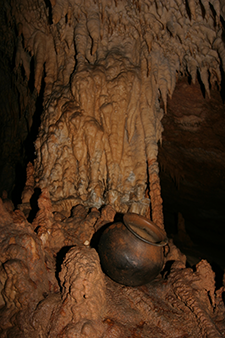 The Desert Foothills Chapter (DFC) of the Arizona Archaeological Society (AAS) is pleased to announce Dr. Jaime Awe an expert in western Belize cave archaeology and Mayan culture as a lecturer on February 10t Doctor Awe was born in San Ignacio Town of the Cayo District in Belize. A graduate of St. John's Junior College in Belize City, he was awarded a Bachelor's Degree with Honours and a Masters Degree in Anthropology at Trent University in Ontario, Canada. In 1992, he completed a Ph.D. in Archaeology at the Institute of Archaeology at the University of London, England. Between 1990 and 2000, he was a professor of Archaeology at Trent University in Canada and at the University of New Hampshire. In the summer of 2000, he returned to Belize to direct major conservation projects at Caracol, Xunantunich, Cahal Pech, Altun Ha, Cerros, Lubaantun and Lamanai. Tales from the Dark Side: Cave Archaeology in Western Belize and its Implications for the Decline of Maya Civilization by Dr. Jaime Awe. In Maya cosmology, few locations were (and are) considered more sacred or ritually charged than caves. Representing portals to the netherworld and places of origin, these dark subterranean sites also served as the abode for important, powerful, and often capricious deities.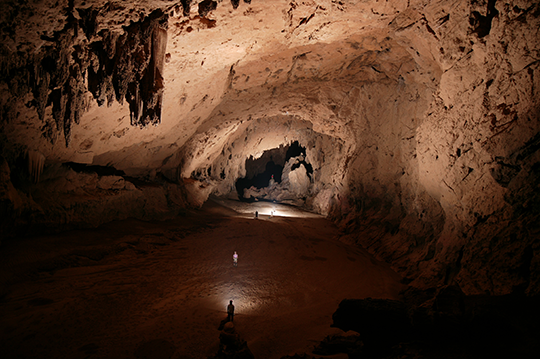 The Maya further believed that the spirits of deceased ancestors descended to the watery underworld where they could eventually be reborn. Caves were thus places of death and creation because of their sacredness both the ancient Maya and their descendants visited and visit these sites to conduct rituals. Until recently, intensive scientific investigations of cave sites are rare. In an effort to address the latter bias, the Western Belize Regional Cave Project embarked on a multi-year research program designed to ascertain the nature of Maya cave utilization. By combining ethnographic and ethnohistoric information with data from archaeological investigations, this presentation provides evidence which suggests that the Maya visited caves in an effort to communicate with particular gods or ancestral spirits and the primary focus of their ritual activities were directed toward sustenance and agricultural fertility, and that intensified cave ritual in the ninth century A.D. was intrinsically related to factors that led to the decline of Maya civilization.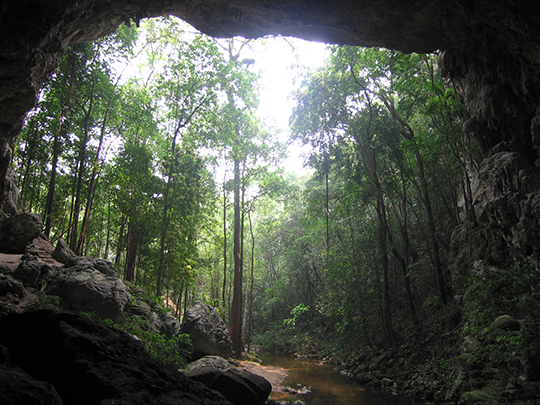 More recently, between 2003 and 2014, Dr. Awe served as the first Director of the Belize Institute of Archaeology. During his active career in archaeology, Jaime Awe conducted important research at several sites in the Belize River Valley (Cahal Pech, Baking Pot, Lower Dover and several caves). He published numerous articles in various books, journals, and magazines. His research was featured in several national and international television documentaries. Dr. Awe lives in Flagstaff, Arizona where he teaches in the Anthropology Department of Northern Arizona University and continues to conduct archaeological investigations in western Belize. The general public may attend an Arizona Archaeology Society – Desert Foothills Chapter meeting at no charge, except for the holiday party in December.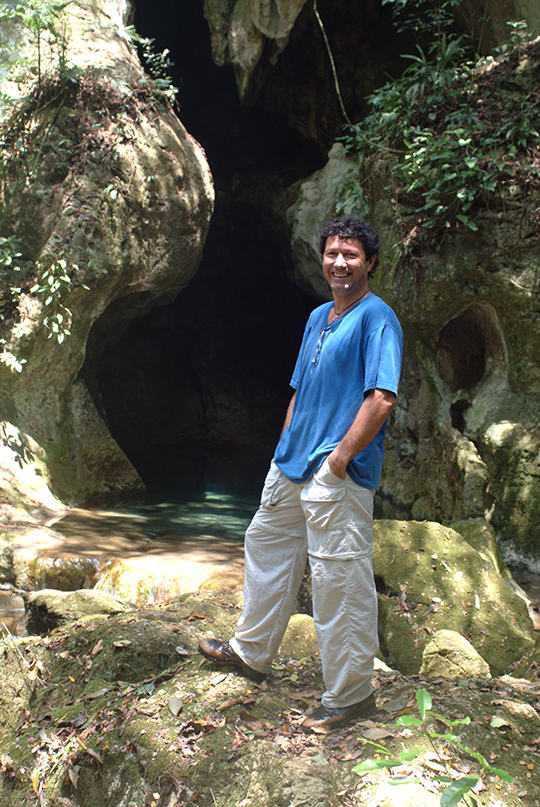 The AAS-DFC meetings are held on the second Wednesday of each month, September through May. There are refreshments available at 7 p.m. and the meeting begins at 7:30 p.m. usually ending prior to 9 p.m. The meeting is at the Foothills Community Foundation (Holland Community Center) 34250 North 60th Street, Building B, Scottsdale AZ 85266 (just south of Carefree Highway) www.azarchsoc.org/desertfoothills.