By Marielle D. Marne | February 3, 2016
Teeth tended, smiles beautified by prosthodontist Dr. Devi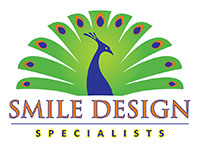 SCOTTSDALE – This new year, why not treat yourself to a new smile? While dazzling pearly whites are in season year round, Dr. Shreedevi Thulasidas of Smile Design Specialists says there is no better time to start on yours today. She's seen lives transformed, patients weep with joy they are so delighted with their new looks and grateful to her for not only her skill but her compassion. Dr. Devi knows visiting the dentist can be scary for some, but she's so kind, explains exactly what her patients can expect and checks with them often during all procedures to make sure they are doing okay, any fears evaporate long before the chair back is raised and you're on your way.

Dr. Devi has 16 years in practice, and her education includes three years beyond that of a traditional dentist. That training in the specialty field of prosthodontics allows her to restore your bite and smile with implants, crown and bridge work and esthetic dentures. (She is actually the only female prosthodontist in the Phoenix area.) Along with full mouth reconstruction, Dr. Devi can address TMJ disorders, grinding of teeth, bite disease and sleep apnea. Of course, she can also do checkups, clean teeth, fill cavities and take x-rays! It's everything anyone desires for his or her dentition all under one roof. Plus, she has a gorgeous office with a soothing waterfall, state-of-the-art technology, a warm and friendly staff and a convenient location at 34597 N 60th St, #101.

Patients love Dr. Devi (consistently awarding her with five-star ratings) and the feeling is mutual. At Smile Design Specialists, patients are treated like family. So if you don't have a dentist or you simply want a new one (she offers free second opinions), phone Dr. Devi at 480-488-9655 or visit online at www.drdevi.com.