Marielle D. Marne | JANUARY 20, 2016
Walk tall, be well with Tatum Wellness and Chiropractic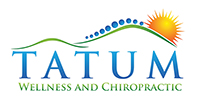 CAVE CREEK – There remains a mindset that chiropractic care is primarily for those injured in car crashes or otherwise hurt in accidents. Not only can it address headaches, painful joints, stress, sciatica and back/neck pain, it also works at preventing such issues.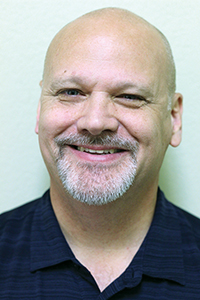 At Tatum Wellness and Chiropractic, Ronald Crouse, DC and his team want to get their neighbors in tiptop shape and KEEP them that way!

An Arizona native, Crouse brings his 23 years of experience to the practice and explained that what sets Tatum Wellness apart is that his patients have been coming for years and it's very family-oriented. "They aren't a number or an appointment in a book, we treat them like family," he explained. Crouse added that he knows folks are busy and time is valuable so they are prompt with appointments. "We don't make people sit around in the waiting room," he said. "The most anyone has to wait is maybe one or two minutes." (He sees a lot of walk-ins with that all-too-familiar and miserable crick in the neck.)

Once in the treatment room, Crouse knows every case and every person is different, so he allows the time each individual needs to become well. That may include chiropractic with massage from one of two massage therapists. Crouse likened the therapy to regularly seeing the dentist. Yes, chiropractic/massage is great for injuries, but it is a foundation for maintenance and wellness. Those interested in seeing what chiropractic can do for them are encouraged to opt for the buy five, get one session free. Particularly if you were in an automobile accident. "The best treatment for whiplash is chiropractic and there's no time too soon to start," Crouse advised.

Tatum Wellness and Chiropractic is conveniently located near Safeway at 29834 N Cave Creek Rd. #110. Call (480) 513-8900 or visit www.tatumwellness.com for an appointment. Insurance accepted.