By Linda Bentley | january

13, 2016
Buffalo Chip to open Saturday for Green Bay Packers game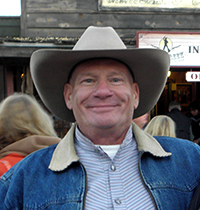 CAVE CREEK – On Tuesday, after the health department gave the Buffalo Chip Saloon and Steakhouse a great inspection, owner Larry Wendt announced the Chip will be open for the Green Bay Packers game on Saturday.

The Buffalo Chip, known as Lambeau Field West, burned to the ground on Thanksgiving Day, but left the back patio and barbecue area intact.

Wendt said the sooner he can get his employees back to work, the better.

A flag pole out in front of the burned site proudly waves a Green Bay Packers flag.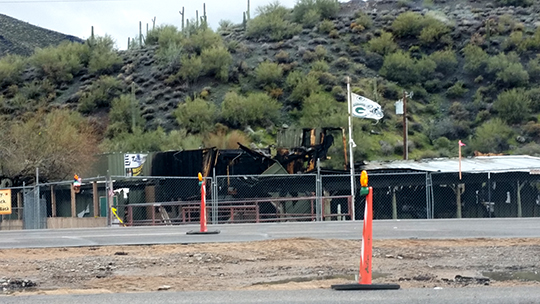 Kickoff is at 6:15 p.m. on Saturday but Wendt said they'll be open earlier and will be serving brats, burgers, barbecue, beer and more with five giant screen TVs to watch the Packers play the Arizona Cardinals for the division championship.