JANUARY 6, 2016
Inaugural Thunderbird Artists' "Sculpture & Wine Festival in Fountain Hills" set for
Jan. 15 – 17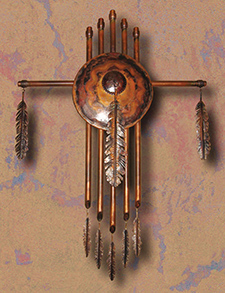 FOUNTAIN HILLS, Arizona – In an unprecedented event for the award-winning producer of juried fine art and wine festivals in Arizona, Thunderbird Artists will host its inaugural "Sculpture & Wine Festival in Fountain Hills" on Friday, Saturday, and Sunday, January 15, 16 & 17. The juried show will feature more than 60 acclaimed sculptors from around the globe, giving awestruck patrons a chance to view and purchase stunning, diverse pieces comprised of bronze, stone, copper, clay, wood, metal, glass, gourd, steel, found objects and mixed media. The event takes place from 10 a.m. to 5 p.m. each day at 16810 E. Avenue of the Fountains, and a portion of proceeds will benefit International Cancer Advocacy Network (ICAN).

Denise Dale, Thunderbird Artists' vice president, said the January Fountain Hills show will provide a rare chance to meet many of the renowned sculptors in one setting.

"Our roster of sculptors will exhibit a breathtaking array of small, medium, life-sized and even monumental sculptures," she said. "Whether you are seeking to enhance your home décor or you want to begin a sculpture garden, you'll find a diverse selection of original, high-quality pieces to choose from."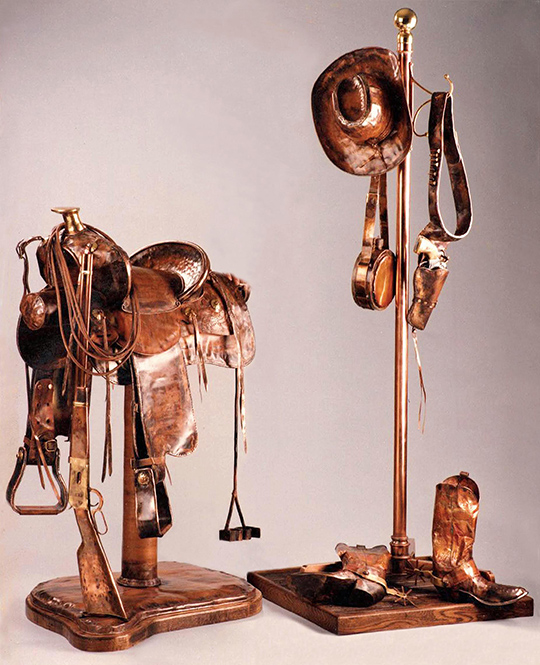 One such artist exhibiting in the show is Gary Pottorff, a master copper craftsman, who has received critical acclaim for his Western sculptures, wall hangings, whimsical wind sculptures, fountains, and other unique pieces.



Born in Hollywood, California, Pottorff has been working with copper for 46 years. His ranch near Cave Creek provides a peaceful setting for his studio and plenty of room to store his massive collection of old copper and other metal items he finds at garage sales, auctions and antique stores. His four potbellied pigs help to guard his belongings along with the rattlers and other wildlife on his remote desert property.

Pottorff's copper masterpieces have been displayed in prestigious museums and collections, including the Ronald Reagan Presidential Library. And while the Old West has inspired most of his work, his most elaborate sculpture was inspired by the release of the first Star Wars movie in 1977. His "Space Fantasy" sculpture is four feet wide, eight feet tall and 16 feet long, complete with ray guns that shoot water, robotic features and a full stereo system.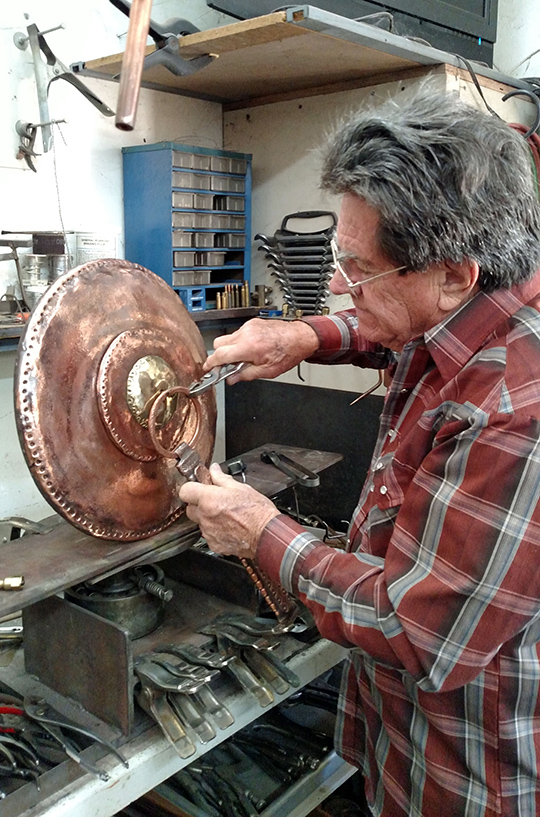 "It's really something to see, and it was a lot of fun to build," Pottorff said. "Back then, I would set it up at various shopping malls in California. Now it's in my garage and ready for purchase for the right person."

Wine tasting tickets at the January sculpture show cost $10, which provides a souvenir wine glass and six tasting tickets. Tastings require one, two or three tickets depending on the wine characteristics and quality. Additional wine tickets are $1. Admission to the inaugural "Sculpture & Wine Festival in Fountain Hills" is $3 for adults, and free for children 18 years or younger. Parking is free all weekend. For information, call 480-837-5637 or visit www.ThunderbirdArtists.com.