DECEMBER 23, 2015
Jubilate Music Program announces spring semester music classes beginning in January
CAREFREE – The Jubilate Music Program for children will offer spring semester violin, percussion, choir, and drama classes. The 17-week courses run from January 18-May 2, 2016. All classes take place at the Christ Anglican Church in Carefree, 35500 N. Cave Creek Road in Carefree.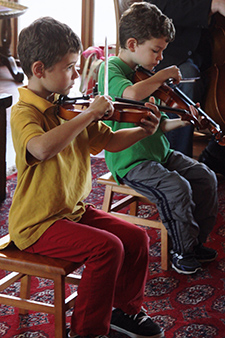 With a focus on violin, voice/choir, and drama, these highly instructive classes are limited in size and tailored by age group, providing a more focused educational experience. Classes will be taught by Laya Field, Raymond LaFleur, and Kato Havas. At the close of the semester students will participate in a Spring Recital.

Spring curriculum includes ear training, music theory, sight singing, harmonization, and the technical mastery of voice or instrument. Choral classes combine both secular and sacred works.

Interested students must sign up by Wednesday, January 13. There is a registration fee of $25, tuition is dependent upon the program and ranges from $240-320. A limited number of scholarships are available. For more information contact Laya Field at 480-993-6147, or Raymond LaFleur at 623-628-9709.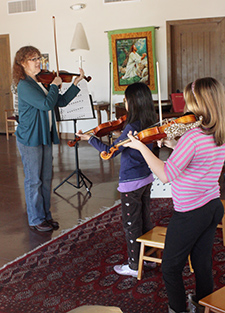 The Jubilate Music Program aims to enhance the lives of children through music by cultivating an open and inviting performing arts curriculum. Along with its after school semester program, the Jubilate Music Program will continue to offer its free program with reduced rates for Level 3 and 4 students. These courses are part of an expanding family music program that began under the direction of Fr. Steven Dart.

"Our class sizes have grown exponentially over the past year, allowing us to build a solid scholarship program for children in the community. Local support and interest has been vital, and we look forward to adding more classes in the future," said Instructor Laya Field, a classically trained violinist and opera singer.

All Jubilate Music Program classes take place at the Dorothy McGinnis Hall of Christ Anglican Church, 35500 N. Cave Creek Road, ½ mile north of the corner of Carefree Highway and Cave Creek Road, in Carefree.