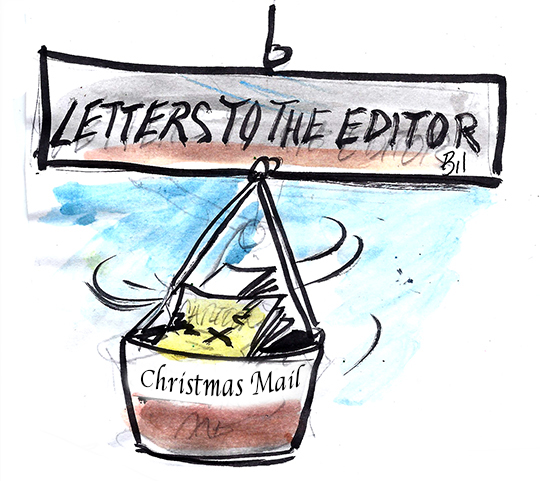 Help promote independence for our elders by donating to Foothills Caring Corps
The Foothills Caring Corps would like to thank the community for its unyielding support throughout 2015. Without volunteer and donor assistance, the Caring Corps would not be what it is today. Our programs and services continue to expand, enhancing the lives of our growing network of neighbors.

As we look ahead to the New Year, there are many ways interested individuals can contribute to our mission of promoting independence for our elderly neighbors. Through volunteer assistance, program contributions, and planned giving donations, patrons can give the gift of giving this holiday season.

Through three simple acts, donors can provide invaluable support while making a life-changing impact.

Volunteer
Caring Corps volunteers are fundamental to enriching the lives of its neighbors.
Volunteer opportunities are flexible, allowing volunteers to choose how they want to serve and be involved.

Annually, more than 550 volunteers contribute 41,000+ hours of service.

Program Contributions
Caring Corps programs provide neighbors access to basic needs. Patrons may contribute to their program of choice, or a service that is close to their heart.

Programs include: Friendly visits, mobile meals, caregiver relief, grocery shopping, and van/medical transportation.

As a Qualifying Charitable Organization, donors can receive up to $400 in charitable tax credit.
Donors can use PayPal online through the Caring Crops website to donate.

Planned Giving
The Foothills Caring Corps welcomes planned giving donations which help build our endowment fund. The process allows philanthropic individuals and families to address estate planning issues while making a charitable gift.

The Foothills Caring Corps is a product of the nurturing, support, and kindness of our community. Every volunteer, donation, and contribution makes a difference. We look forward to another year of giving.

Debbra Determan,
Executive Director of the Foothills Caring Corps
To donate by mail, send checks to P.O. Box 831, Carefree, AZ 85377. To learn more about volunteering or donation opportunities visit www.foothillscaringcorps.com or call 480-488-1105
Go wild and donate to Wild at Heart
Wild At Heart is an all volunteer non-profit 501(c)3 organization. Support for Wild At Heart comes from generous members of the community who are concerned about our ever-decreasing wildlife habitats.

Please help us continue the rescue of our magnificent birds of prey by donating generously today. Your donation of time and financial support help us do the following:
Medically treat and house over 800 raptors each year.

Dependably supply $425 per day (or $3,000 per week) of food for all these birds.
Construct artificial habitats to relocate 60-100 displaced Burrowing Owls each year.

You can make out a check to "Wild At Heart" and mail it to this address:
Wild At Heart
31840 N. 45th Street
Cave Creek, Arizona 85331

Wild At Heart is a member of the Environmental Fund for Arizona (EFAZ). Many employers allow payroll deductions to go to Wild At Heart through the EFAZ program. If you like, you can also donate to Wild At Heart through their site.

Donate with PayPal through EFAZ so even if you do not have a PayPal account, you can still give a tax-deductible donation for any amount.

PayPal
PayPal is a secure way to use your Visa, MasterCard, American Express, or PayPal account to help continue the important work done by Wild At Heart.
You can also donate using Razoo!

Wild At Heart needs the support of individuals like you who are concerned about our ever-decreasing wildlife and wildlife habitats.

For information and to learn about volunteering at Wild At Heart visit www.wildatheartraptors.org.

We sincerely appreciate your kindness.
All of us at Wild at Heart

Save a life of a wild animal that cannot be released

Southwest Wildlife Conservation Center has rescued and rehabilitated thousands of wild animals over the past twenty years. We provide a home-for-life in our accredited sanctuary for animals that cannot be released.

Our doors are always open to wildlife in need, 365 days a year. We simply could not do this without your support. Southwest Wildlife Conservation Center is a 501(c)(3) nonprofit organization which is run by a handful of staff and many dedicated volunteers. We are funded solely through private donations, fundraising and grants.

Some of the animals SWCC cares for have been kept as illegal pets, while others have injuries that prevent their return to the wild. We provide these special animals a "forever home" in our sanctuary. Many of these animals serve as important ambassadors to educate visitors during tours of our Nature Center.

By adopting a sanctuary animal you are helping Southwest Wildlife provide the proper food and care necessary for that animal and others like them to live out the rest of their lives with us.
An Adoption package makes a wonderful gift for the animal lover in your life, or become an Adoptive Parent yourself and show your love for wildlife.

A selection of resident animals available for adoption is below. If you don't see your favorite animal listed, please contact PHSeducation@southwestwildlife.org.

Griz Black Bear, Heavenly Black Bear
Tahoe Black Bear, Bella Bobcat
Spock Bobcat, Peanut Coati
Sangria Coyote, Wiley Coyote
Feather Mule Deer, Leonardo Jaguar
F522 Manilita Mexican Wolf
F1219 Cinderella Mexican Wolf
M943 Himuti Mexican Wolf
Tocho Mountain Lion
Cascabel Mountain Lion
Cleo Mountain Lion
Pinion Porcupine
Indiana Jones Raccoon

Help save a wild life by making a donation today: in memory of a loved one, estate planning, monthly giving, adoption and more. For details about support plans that fit yours, Visit https://southwestwildlifeorg.presencehost.net/donate/.

To make a donation by check, please mail to: Southwest Wildlife Conservation Center, 8711 E. Pinnacle Peak Rd., PMB 115, Scottsdale, AZ 85255.

Thank you!
Southwest Wildlife Conservation Center

Contribute to Phoenix Herpetological Society where reptiles need your support!
You can become a Conservation Patron by choosing a donation package below. Your donation supports our organizations ongoing conservation efforts. All of the animals listed below live at the PHS sanctuary and need your help! The cost to feed, cool, heat, water, and provide for them all exceeds $15,000 a month! To give you an example of how much a Conservation Patron can help, a Wetlands Conservation Patron will provide two months of care for the alligators, snapping turtles, copperheads, cottonmouths, box turtles, and corn snakes at our sanctuary.

All donations are tax-deductible, since PHS is a 501(c)3 non-profit organization. In return for becoming a PHS Conservation Patron, you will receive a certificate of your patronage with a photo of all the animals you are supporting. Anyone choosing the Rainforest, African Savannah, or Wetlands Package will also receive recognition on our wall of Conservation Patrons in the gift shop. Wetlands Conservation Patrons will also receive two complimentary tickets to our annual fundraiser in April. Each package is valid for one year and can be easily renewed or upgraded.
Conservation Patron Packages are wonderful ideas for birthday presents for the conservationist in your family, Christmas or other holiday gifts, or can be a unique fundraising/team-building effort for your business, corporation or a group of coworkers. We can also set up a Conservation Patron Package in memorium or tribute to someone who was passionate about animals, reptiles, or conserving wildlife.

You also have the option of creating your own personalize package based on your budget as well. Please email Debbie@PhoenixHerp.com with your request and we will provide a specialized package for you.

Giant Tortoise Package: $100: Supports the world's largest tortoises: Galapagos Tortoises and Aldabra Tortoises

Caribbean Islands Package: $250: Supports animals such as our Grand Cayman Blue Rock Iguanas, Cuban Iguanas, Rhinoceros Iguanas, Bahamian Boas, & Jamaican Boas
Sonoran Desert Package: $500: Supports animals such as our Sonoran Desert Tortoises, Western Diamondback Rattlesnakes, Gila Monsters, & Chuckwallas
Australian Outback Package: $750: Supports animals such as our Bearded Dragons, Merten's Monitors, Lace Monitors, Brown Snakes, & Inland Taipans
Rainforest Package: $1,000: Supports animals such as Fer-de-Lances, Rainbow Boas, Cherry-Head Tortoises, Red Tegus, & Mexican West Coast Rattlesnakes
African Savannah Package: $1,500: Supports animals such as our Sulcata Tortoises, Black Throat Monitors, Savannah Monitors, Nile Crocodiles, & Gaboon Vipers
Wetlands Package: $2,500: Supports animals such as our American Alligators, Cottonmouths, Copperheads, Snapping Turtles, Box Turtles, & Corn Snakes
You can help by making a donation

Did you know that on average our adult African Sulcata Tortoises eat 3,600 pounds of food (fruits, veggies, & greens) every week? That's 187,2000 pounds of food every year!
Or, did you know that just the cost of rodents and other snake food is approximately $1,850 each month? This number is constantly changing due to new arrivals though. Each month we typically take in 15 - 25 new snakes through surrenders or confiscations.

Just feeding all these animals can get very costly very quickly! For details and more opportunities visit https://phoenixherp.presencehost.net/how-you-help/donate.html

Phoenix Herpetological Society Mailing Address (for checks) Only!
20701 N. Scottsdale Road, Suite 107, PMB #401, Scottsdale, AZ 85255

Call 480-513-4377 or visit
www.phoenixherp.com


Helping Foothills Community Foundation supports diverse community programs
Foothills Community Foundation (FCF) has quietly served our Desert Foothills Community since 1986 and has evolved to meet a growing demand for services. Your partnership with FCF helps to support an important community connection and will help FCF to continue to provide the following programs:

Desert Awareness Committee - The community advocate for the Sonoran Desert. These programs have provided hands-on desert ecology experiences for more than 800 students.
Desert Foothills Theater – Award-winning theater that produces adult and youth productions throughout the year. DFT Education – With the mission to build character and to develop confidence, creativity and imagination, offers classes for all ages. These classes include acting, dance, improvisation, performance, teamwork and life skills for more than 100 children.
Holland Community Center - Provides much needed meeting and community space to enable activities for all ages and interests.

MindQuest Lecture Series – Designed to educate and stimulate thoughtful discussion by inviting outstanding individuals to speak on issues of interest to our community.

Visual Arts Lecture Series – Qualified speakers are invited to present talks with visual enhancements on a variety of subjects of interest to the art world.

Holland Gallery of Fine Art – Provides exhibit space to display the work of local artists for the enrichment of the desert foothills community.

Classes, Events, Facility Space – available to the community and to other non-profits.

The Holiday Project is an example of cooperation between the Foothills Food Bank and FCF to assist families with gifts each holiday season.

Partners in Education (PIE) – Provides Scholarships for school enrichment programs (before and after school) to children of needy families and Teacher Vision Grants that bring innovation to local classrooms.

Kachina's Place— Equine therapy program with emphasis on children with physical, cognitive and emotional limitations.

Please partner with FCF by becoming a donor. Donate online: www.azfcf.org or by phone at (480) 488-1090. We appreciate your generosity in helping us to make our community a better place for us and for our future generations.

With sincere appreciation,
Chris Winger
President/CEO
Stand up America!
Days before the deadly shootings in San Bernardino, California, I called on citizens who can legally carry a concealed firearm to do so in order to protect themselves and others in case of another mass shooting. Sadly, it happened again. Innocent Americans have been killed by evil people. The FBI just announced that the atrocity in California was indeed a terrorist attack.

Enough is enough. It's time Americans fight back to ensure this doesn't happen again.
I am sick of hearing about innocent, defenseless Americans being slaughtered by madmen whether it's terrorism or lunatics shooting up schools, churches or movie theaters.

I am sick of being told that the answer to tragedies like the one we just witnessed is stronger gun control. Our nation is under attack by terrorists and radicalized lunatics hell bent on harming American citizens.

We must stand up and be prepared to fight back. If you agree, will you sign my FIGHT BACK AMERICA petition? To sign visit http://www.reelectsheriffjoearpaio.com/fight/.

My goal is to activate as many of my supporters as possible and then show the media that Americans are resolved to FIGHT BACK.

Are you ready to fight back?

More gun laws won't stop these armed madmen because they are committed to murdering people. If citizens had been armed in Paris, Colorado Springs or San Bernardino, they might have been able to take down the shooter.

Our Founding Fathers granted citizens the right to bear arms to protect themselves from enemies, both foreign and domestic. And it's time that we start doing that. It's time that we start allowing the good people of this nation to protect themselves and their loved ones from the evil that threatens this country every day.

A full 250,000 Citizens of my home state of Arizona carry concealed guns to protect themselves and their families. They are ready to fight back against these mad men.

Are you?

By adding your name, you will join thousands of other like-minded Americans who are ready to stand up to defend our innocent fellow citizens.

We can't always rely on government officials or the laws on the books to protect us. That's why it's important that American citizens exercise their right to defend themselves against those who engage in wholesale slaughter of innocents.

Throughout my career as the Sheriff of Maricopa County, I've consistently defended the rights of Americans to own guns. Being Sheriff is about more than just locking up the bad guys in Tent City. It's about ensuring our citizens are safe and protected.

Right now, the world we live in is not a safe one. We must be prepared to fight back.

If you and I don't stand up and fight back - who will?

We must stand together in these dark days and work towards a brighter future.

God Bless You and your family.

Sheriff Joe Arpaio
Good Sunday morning from the foothills of Cave Creek,
As every start to our beautiful morning sunrises here in the foothills I walk my rescue dog. We are fortunate to be visited by mule deer, coyotes, bunnies, roadrunners and all the fascinating birds. The morning dew is a gift as the fragrant creosote fills the air.

On this particular Sunday (12/13) morning as I walked west down West Hidden Springs Road we encounter a man on his road bike. When I am in my SUV I come to a stop on this corner (Ironwood Bluff and West Hidden Springs) due to impaired vision by the overgrown desert landscape. Mr. Road Rude Bike was doing his thing. He failed to realize other are out on the road too.

He approached us so quickly that all I heard was his bike shifting gears as he came around the corner. I was walking on the paved road and my dog was on the inside of me off on the earth/gravel. (We have 6ft lead for our dog.)

My dog and I were startled. I did say to my dog, "Whoa! Wait a minute!" I pulled her close to me and said, "Good morning" to the man. As he passed us I am not sure if he wanted me to here his foul mouth saying, "Why don't you get out of the middle of the fucking street."

Dear Mr. Road Rude Biker,
I wish you a happy holiday season. We would like to inform you there are others out on the roads. Many elderly people walk their dogs up here in the foothills. They might not be as quick to act next time you come racing around a corner. We also ride our horses on these roads. You just might get kicked in your foul mouth.

We also have a majestic mountain lion along with all the other wildlife you might bump into. I don't think they will be as forgiving of your rudeness.

I hope your New Years resolution is to respect others and to remember you might not be as lucky to encounter a woman with physical disabilities walking her dog on a peaceful morning in one of the most beautiful places in the world.

Merry Christmas. Peace!
Name withheld by request
Email

Observation
Republican strategist Ed Rollins was on FOX News this afternoon (12-12-15) and said something I found interesting. Without naming names, but clearly addressing the stress between Donald Trump, Ben Carson and the GOP, Rollins said "some of "these" people don't know what the party is all about.

He totally ignored the more plausible explanation that its the voters who are now awake and aware of "what the party is all about" and are tired of being led around by the nose. The voters are flocking to the truth! They probably remember that the party gave us Bob Dole and John McCain as candidates for no discernible reason other than "it was their turn". This time around the powers that be attempted to jam Jeb Bush down our throats. Outside of possibly Jeb himself, is their anyone that thought having another candidate with the Bush name was a good idea? They were going to attract Independent voters or Democratic voters with an IQ high enough to realize that Obama and his policies are an utter disaster by running another guy named Bush?

People like Ed Rollins are mistaken and living in the past .. It's no longer about what the party is about. It is about what the people want.. without the people there is no party.

If you think this "revolution" is bad wait until you see what happens when union members wake up and realize that their union dues were wasted on a bunch of liberal/progressive/communists who have destroyed the future of their children, destroyed their healthcare, pandered to those who are too lazy to get off their asses and go to work and wasted billions supporting people who should not be inside our borders all while turning this once great nation into Greece. It will be ugly my friends.

Tom Carbone
Arizona
Radical Islamic terrorism
The greatest threat to world peace is radical Islamic terrorism.

Radical Islamic terrorists killed 14 Americans in San Bernardino, CA; 130 people in Paris; five military personnel in Chattanooga, TN and 13 soldiers in Fort Hood, TX; a soldier in Canada; beheaded journalists and aid workers in the Middle East; killed non-Muslims in Copenhagen, Paris and Tunisia; attacked the Jewish Museum in Brussels, a mall in Kenya, Iraqi Christians, Syrian Christians, 40 churches in Egypt, our embassy in Benghazi, and the Boston Marathon.

Thousands of attacks by Islamic terrorists have occurred against non-Muslims, and many thousands have been killed. For attacks since 1990 see www.wikipedia.org and enter List of Islamic terrorist attacks.

Islamic terrorists wantonly attack and kill non-Muslims whom they consider infidels.

We have to destroy the Islamic terrorists, deport sympathizers, and restrict entry to the U.S. of people prone to conduct Islamic terrorism.

Donald Moskowitz
Londonderry, New Hampshire
Did Obama open the door for the San Bernadino killers?
Former DHS terrorism investigator and whistleblower Philip Haney has made startling allegations that the Obama administration deliberately shuttered an investigation that might have thwarted the San Bernadino mass murder — because he was told the investigations were problematic because they were into Islamic groups. Had Haney's investigation been allowed to continue, he maintains it might have resulted in a blocking of the San Bernadino fiancée visa because of the couple's relationship with a radical mosque.

The Obama administration may be deliberately blinding our intelligence agencies' capacity to properly vet visa applications or to pursue domestic leads in terrorism investigations if those investigations focus on Islamic centers. Since when do law enforcement and intelligence agencies skip over religious motivations for murders in pursuing leads? They're supposed to follow evidence and intelligence wherever it leads, not deny the obvious link between Islam and the killers because of political correctness. There is no First Amendment protection against investigating religiously motivated attacks. If this policy is widespread, it might help explain why Western intelligence agencies have been blind to the latest wave of attacks.

This comes as the San Bernadino neighbors were afraid to say something even though they saw something, for fear of being labeled bigots. Political correctness is getting people killed, and those who urge law enforcement and intelligence not to focus on the religion involved with these repeated attacks are playing a very dangerous game indeed.

Rick Manning, President
Americans for Limited Government
Did you hear about the latest attack on freedom?
America suffered a horrific terrorist attack last week, disrupting a time of year we reserve for good will, love, and peace. Unfortunately the tragedy in San Bernadino was not the only attack on America's ideals.

During his recent evening address, when he should have been confronting the true source of the problem, President Obama sought to undermine the Bill of Rights, especially the Second Amendment. Instead of making us safer, his policies make every American more susceptible to senseless violence!

It angers me that those within our own government are attacking the right to protect ourselves and our families. But this only fills me with resolve. We must be vigilant against enemies of liberty, wherever they reside, and now more than ever.

At Convention of States, we don't just talk. We do. That's why Charles Cooper, a leading attorney for the NRA and President Reagan, has endorsed Convention of States as the only solution as big as the problem.

December is a critical month for us. We are currently mobilizing our vast army of citizen activists to advance our resolution when 38 states open for session in January, but we need your help to make it happen.

Our generous donors have agreed to match every tax-deductible gift, dollar for dollar, for the month of December only. That means if you give $10, our donors have pledged to give another $10 to make the impact of your gift $20. Your $50 gift will effectively become $100.

Together we can keep America safe and free for our children and future generations. Your support will put us in position for an unprecedented string of victories in the coming year.

This is only possible with committed patriots like you who love America and care enough to do something about it, so please give today.

Thank you for being a part of this historic movement to restore and protect America,

Mark Meckler, President
Convention of States
President Obama's Speech, "All Is Calm. All Is Bright?"
"All is calm and all is bright?" Few Americans are singing Silent Night this week in America.

If President Obama wants to shut down ISIS he must doing the following:

First, let me say I do agree with Obama in that we must not send thousands of soldiers to Syria. This would end up costing us thousands of lives and another trillion dollars that we do not have. However we can do the following:

- Communication/Media must be shutdown. Americans are guaranteed freedom of speech but not ISIS. We must do everything we can to take out their ability to communicate. This means cell phones and Internet access. Can we not figure this out? Any social media corporation that has ties to America or any segment of the free world must help with this. ISIS promotes, taunts and recruits via online propaganda. We have to stop this.

- All means of making money has to cease. Bomb oil refineries controlled by ISIS. Put them out of commission. ISIS has millions and millions of dollars at their disposal.

- Shut down their travel means. Take out their major bridges, destroy their highways and airports. Take out all sources of food supply.

- Work strategically with Russia, France, England and Germany. However, the Middle East countries must get on board with manpower and cash to support this effort. Where is worthless Saudi Arabia? By the way, Saudi Arabia does not even want the Syrian refugees in their country. They would rather send them to Germany or America!

We further need to get control of the Visas that are being issued to anybody and everybody. People from all over the world can get a Visa to America for almost any excuse. This must tighten up drastically.

Guns are still not the problem. The San Bernardino couple had a bomb factory in their garage. They could eventually have killed dozens or hundreds with bombs! Does anybody remember April 19, 1995? Timothy McVeigh killed 168 people and injured over 600 in Oklahoma City with a truck bomb! The radical Muslims of September 11, 2001 took over airplanes that became catastrophic missiles killing almost 3000 people. Do you remember the Jonestown massacre? In 1978, 900 people were led to their deaths by the radical religious leader Jim Jones. Jones led some and forced many to drink the poisonous cyanide Kool-Aid. Jones' henchmen guards did have guns. However, most of the 900 died from cyanide poisoning. Radical religion was at the forefront of this massacre. Groups such as Jones' People's Temple and Radical Muslim Mosques are a danger to our society and must be monitored.

Speaking of religion, our President needs to call America together in Prayer. We need a special day of prayer for this nation. People are jittery. People are buying guns and ammunition as fast as they can be made.

Nothing could have been more frightening than the Civil war. Bloody killing was taking place all over this country. Americans were killing Americans. The 30th
day of April 1863 was set aside by Abraham Lincoln as a day of fasting and prayer for this nation. We stress, jitter and worry about this country and world situation. More and more our world needs a strong and wise America to step up and provide strong and wise leadership. Surely, we need the wisdom, help and power from Almighty God to lead and calm this nation.

Glenn Mollette
Visit www.keepourfreedom.com
Dear Mr. Sorchych,
Just wondering if you have noticed the construction, or better yet, the destruction going on in the median between Spur Cross and School house Rd. it is amazing how two lane roads can be turned into one lane roads with strategic placement of traffic cones over that distance for a work area about 30 feet long.

The past three days, I have watched a crew of five men and a backhoe boxing a 12 foot or so high mesquite tree that has a 90% chance of dying anyway. How much is it costing? Why not just cut it down and buy a new one to plant?

And don't tell me about regulations against this. I can remember three mature trees, 50 or 60 feet tall, in front of your old office by Circle K and they were cut down overnight, leaving a rocky dirt pile three to this day.

And what about the acreage behind the Cave Creek Post Office where a desert landscape was turned into a wasteland? Who had to answer to that travesty?

They might just as well take this vegetation law off the books. It is just about as effective as the mattress law. You know the one where you would be punished to the fullest extent of the law if you removed the label attached to your mattress? As a little kid some 35 years ago, I believed there were people in prison all over the country because they removed the label from the mattress. I even thought there were policeman that would come unannounced to inspect your mattress.

Herb Meinert

P.S. If you'd like to hear what I think of this bicycle path, let me know and I'll write you another letter.