DECEMBER 9, 2015
Call for entries: It's Art for Land's Sake!
Celebrate local artistic talent and our incredible conserved lands!
NORTH VALLEY – Artists are invited to share their talent in celebration of local land conservation! Desert Foothills Land Trust announces a call for entries for the 2016 It's Art for Land's Sake exhibition and sale.

This juried exhibit and sale is intended to increase awareness of the Land Trust's work and to inspire land and wildlife conservation through traditional and representational art works. It is also meant to promote our incredible artists and artwork inspired by local conserved lands! The 2016 show juror will be renowned artist Charles H. Pabst, who will select the artworks to be included in the exhibit and sale. All art must depict a specific Desert Foothills Land Trust conservation property, and must reflect the Land Trust's conservation mission. Works depicting plants or animals are acceptable if they are found on a Land Trust property.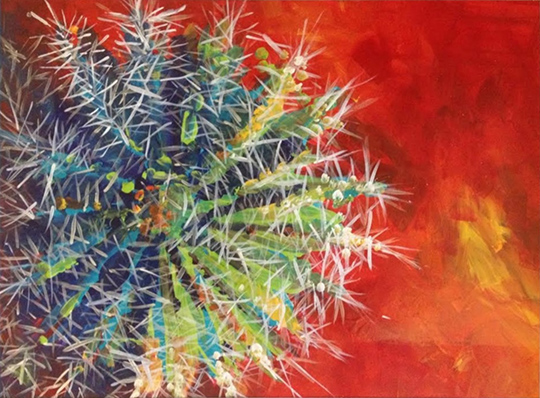 2015 First Place winner from Jewel of the Creek Preserve, by artist Charlotte Moore.

Desert Foothills Land Trust preserves serve as wonderful conservation and recreational resources – as well as for inspiration for artists. A map and information about preserves that are open to the public is available on the Land Trust website at www.dflt.org. Additionally, the Land Trust is hosting guided tours and plein air painting sessions. Visit the Land Trust website for information about these guided activities – pre-registration is required but these activities are free!

Selected pieces will be exhibited at Desert Foothills Library beginning on March 8, 2016. The sale will open with an exclusive reception for artists and Land Trust patrons on March 11, and the sale will be open to the public on March 12. The exhibition and sale will conclude on March 12.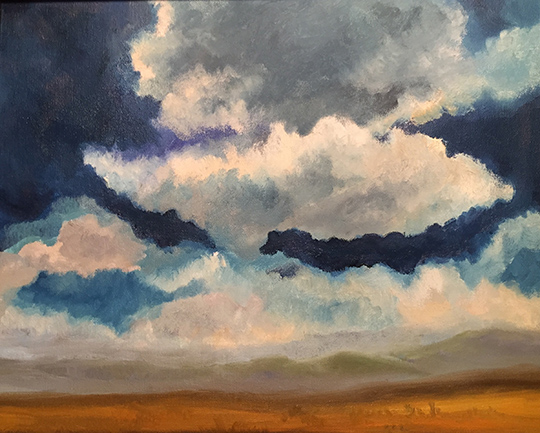 2015 Fourth Place winner from Jewel of the Creek Preserve, by artist Greta Marsalis.

In 2015, nearly half the exhibited artworks were sold, benefitting both the artists and the Land Trust – Desert Foothills Land Trust receives 25% of the sale price to support their land conservation mission.

Remember, the deadline for entries is 4 p.m. on February 24, 2016. The entry fee is $20 per submitted piece, which will also support the Land Trust's land conservation work.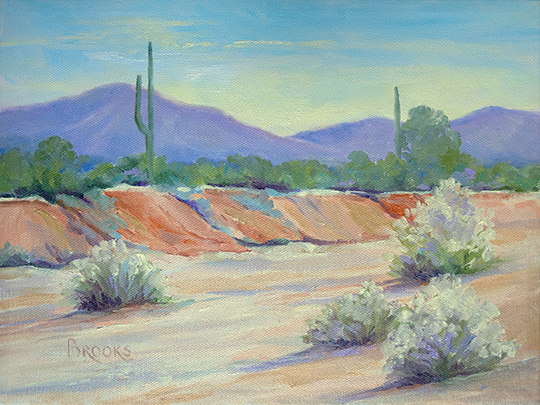 2015 entry from Galloway Wash Preserve, by artist Virginia Brooks.

Visit www.dflt.org for the complete rules and entry form. Thank you to our local artists for sharing their talent to inspire local land conservation!

Desert Foothills Land Trust works with landowners, communities and partners to protect the most special and important natural areas in the Arizona communities of Carefree, Cave Creek, North Scottsdale, North Phoenix, Anthem, Desert Hills and New River. The Land Trust has permanently protected more than 680 acres on 23 preserves, many of which are open to the public for exploration and passive recreation. In 2010, the Land Trust was awarded accredited status by the national Land Trust Accreditation Commission – a mark of distinction in the land trust community. More information is available at www.dflt.org or 480-488-6131.