By Linda Bentley | DECEMBER

2, 2015
Frontier Town in Cave Creek hosts BBQ fundraiser on Wed., Dec. 16 for employees of The Buffalo Chip Saloon

Admission is free – proceeds will help Buffalo Chip employees

CAVE CREEK – A few days after the tragic Thanksgiving Day fire that burned down The Buffalo Chip Saloon, an iconic landmark in Cave Creek for more than six decades, town businesses, residents and patrons are rallying to support the popular restaurant's owners and employees.
Down the street from The Chip, the owners of Frontier Town are planning a BBQ fundraiser on Wed., Dec. 16 from 4 p.m. to 9 p.m. Admission and parking are free, and proceeds from the barbecue, massages, a book signing and a silent auction organized by the non-profit The Scott Foundation will be donated to a Parkway Bank account dedicated to helping employees of The Buffalo Chip.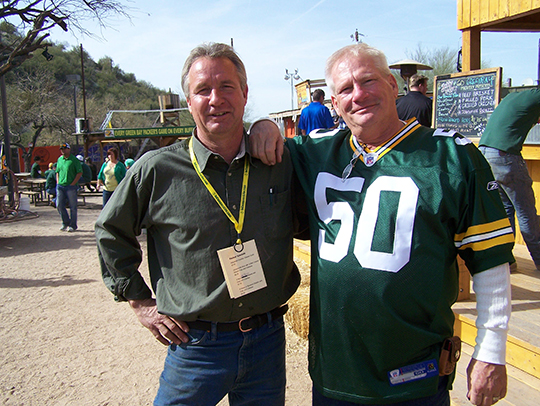 "Our goal is to help the more than 100 employees of The Buffalo Chip who just lost their income for weeks to come. Many of them have families to support, which makes it even more difficult during the holidays," said Marc Peagler, owner of Frontier Town.

The special fundraiser will feature hamburgers and hot dogs for $15, with $10 going to the employee fund, live music starting at 4 p.m. with W. Alan Hall and The Cave Creek Legends Band, and more. Massages will be $10 for 10 minutes, with all proceeds going to the employee fund. In addition, Cave Creek author Tom Van Dyke will be signing copies of A Cowboy Christmas An American Tale with all profits being donated to the Buffalo Chip employee fund.
Pastor Steve Gilbertson, the pastor of the Church at the Chip, will be in attendance helping to coordinate a toy drive along with members of Cave Creek Pro Rodeo. This will be in addition to the toy drive being sponsored by Rural/Metro. The list of the children of employees has been completed and will be at Rural/Metro's Carefree Station located on Tom Darlington Road. Rural/Metro is coordinating the Toy Drive to make sure ALL children (and not just from the Buffalo Chip but throughout the community), receive a special gift from Santa!!!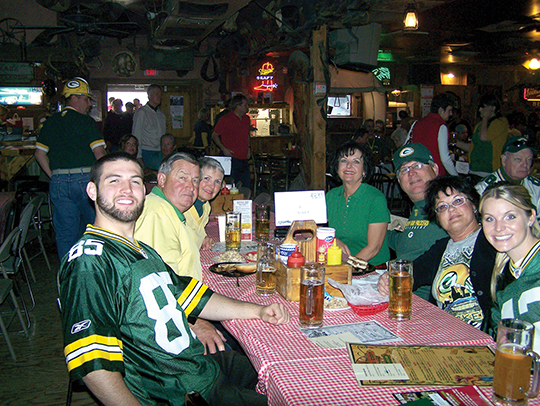 Traci Casale, president of Cave Creek Pro Rodeo, said she and the rodeo association jumped at the opportunity to help with the fundraiser.

"Larry Wendt and his employees have always been supportive of the rodeo," Casale said. "The Buffalo Chip was a 2015 Silver Buckle sponsor. They also hosted the kids' Mutton Bustin' event and kick-off dance this year. We hope the community will join us in helping the employees, who have children ranging in age from a newborn to 20 years old."

Pam DiPietro, executive director of the Foothills Food Bank, also will be at the event with volunteers to accept donations of non-perishable food items, personal hygiene and toiletry items and paper goods and help sign up Buffalo Chip employees who need assistance.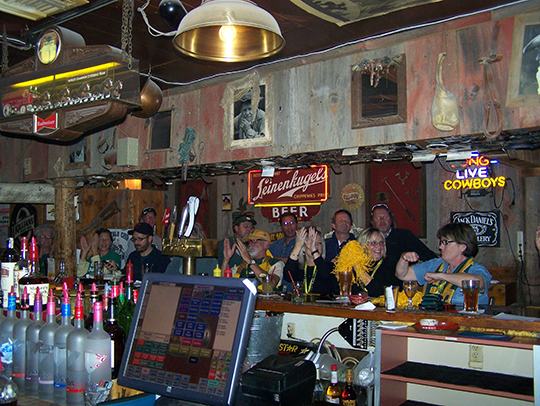 Many other organizations, including Sonoran News, Cave Creek Museum, Bridle & Bit, Shamrock Foods, U.S. Foods and others are lending their support to coordinate the fundraiser.

Frontier Town is a western-themed, family-friendly town that pays tribute to the miners, ranchers and cattlemen who settled in Cave Creek in the late 1800s. Located in the heart of Cave Creek at 6245 E. Cave Creek Road, Frontier Town is just minutes from north Scottsdale.
If you would like to donate anything for the silent auction to help the employees, please call Colleen Fedigan-Walski at 480.688.9800 or email her at scottsmom@scottwalski.com.

For information about the list of toys suggested for donations or to volunteer, call 480 488-3317 or visit www.frontiertownaz.com.

If you'd like to help but cannot be involved with the fundraiser, The Buffalo Chip has established The Buffalo Chip Employee Fund at Parkway Bank; donations can be made at any Parkway location. The only valid account for Chip employees is 6105522 at Parkway. There are no crowd funding accounts.