NOVEMBER 4, 2015
Desert Foothills Chapter, Arizona Archaeological Society presents guest speaker Dr. Laura Tohe November 11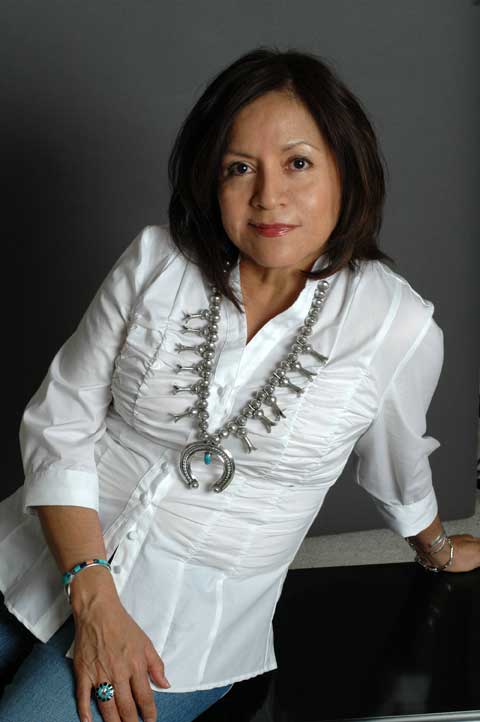 The Desert Foothills Chapter (DFC) of the Arizona Archaeological Society (AAS) is pleased to announce guest speaker Dr. Laura Tohe for a very special Veteran's Day event. Laura Tohe is Diné/Navajo. She is Sleepy Rock clan born for the Bitter Water clan. Her father was a Navajo Code Talker.

During WWII a select group of Navajo men enlisted in the Marines with a unique weapon, the Navajo language. Some as young as 16 years old enlisted and most had never left the Navajo reservation. Forbidden to speak Navajo language at school, they developed a secret code and created new words for radio transmission in the South Pacific. The Japanese military never deciphered the code and for over 40 years a cloak of secrecy hung over the Code Talker's service. In 1982, President Ronald Reagan proclaimed August 14 as National Navajo Code Talker day. Laura Tohe describes the Code Talkers' unique cultural background, how the code was devised and used, and how Navajo spiritual beliefs were used to treat post-traumatic stress disorder (PTSD).

Dr. Laura Tohe has a B.A. in Psychology from the University of New Mexico and an M.A. and Ph.D. in English (Creative Writing and Literature) from the University of Nebraska in Lincoln. She is currently an Assistant Professor in the English Department at Arizona State University. Dr. Tohe was named 2006 Dan Schilling Public Scholar Award by the Arizona Humanities Council and received an Arizona Arts Award nomination from the Community Foundation for Southern Arizona 2009. A librettist and an award-winning poet, she has written 3 books of poetry, edited a book of Native American Women writing, and the oral history book, Code Talker Stories. Her commissioned libretto, Enemy Slayer, A Navajo Oratorio made its world premiere in 2008 and was performed by The Phoenix Symphony. She is Professor with Distinction in Indigenous Literature at Arizona State University and is the Poet Laureate of the Navajo Nation for 2015-2017.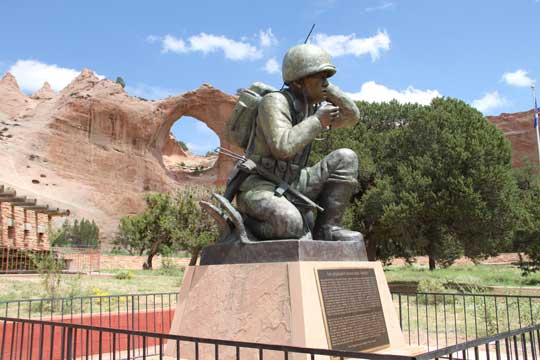 The general public may attend an Arizona Archaeology Society – Desert Foothills Chapter meeting at no charge, except for the holiday party in December. The AAS-DFC meetings are held on the second Wednesday of each month, September through May. There are refreshments available at 7:00 PM and the meeting begins at 7:30 PM, usually ending prior to 9:00 PM. The meetings are held in the community building (Maitland Hall) at The Good Shepherd of the Hills Episcopal Church, 6502 East Cave Creek Road, Cave Creek, AZ 85331 (near the Dairy Queen). www.azarchsoc.org/desertfoothills