NOVEMBER 4, 2015
Foothills Caring Corps 5th Annual Charity Golf Tournament At Mirabel Golf Club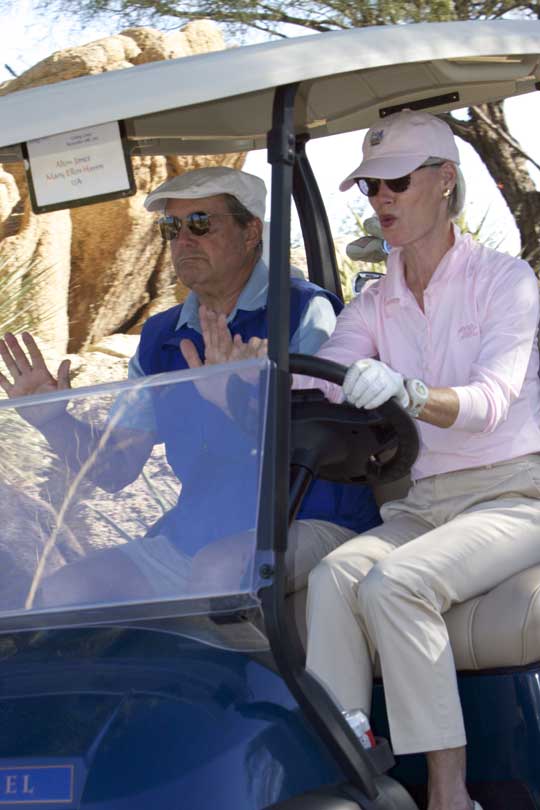 SCOTTSDALE – The Foothills Caring Corps, 7275 E. Easy Street, Carefree, Arizona, invites the community to participate in its 5th Annual Charity Golf Tournament at Mirabel Golf Club in Scottsdale on Monday, November 16.

Limited to 104 players, individual registration for the scramble format tournament is $350 and includes golf, food and beverages. Mirabel's Tom Fazio designed golf course is a stunning and highly acclaimed private facility with a newly renovated club house that will be open to the public for this benefit fundraiser.

To participate, or for more information, call 480-488-1105, or visit foothillscaringcorps.com. Mirabel is located at 37100 N. Mirabel Club Drive in Scottsdale.

HERE Tournament registration and breakfast begins at 8:30 a.m., followed by a putting contest open to all competitors. Players have the opportunity to win $10,000 if they make all three putts from 10, 30, and 50 feet. Those that sink the first two distances will square off on the 18th green at the end of the day for the final 50-foot putt.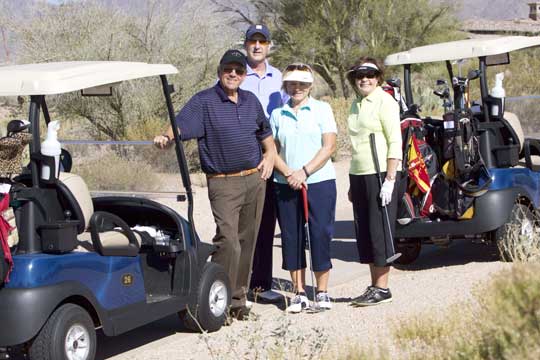 There will also be hole-in-one prize opportunities on all four par threes. One hole will offer a 3-year lease on a 2015 Equus through North Scottsdale Earnhardt Hyundai, while the other three holes will each have $10,000 winnings.

After the putting "warm-up", sponsors and players will head to their tees for a shotgun start at 10:00 a.m.

"Whether you are a golf enthusiast, recreational player, or avid golfer, this tournament is for everyone. It is about ensuring we can continue our mission to provide programs and assist the elderly neighbors in our community, as well as have some fun, "said Foothills Caring Corps Executive Director, Debbra Determan.

A much-anticipated event, the tournament is considered a major fundraiser for the 501 (C) 3 non-profit, volunteer-driven organization. Other support opportunities and sponsorships with free plays are available. Drinks and hors d'oeuvres will follow play, as well as raffle prizes.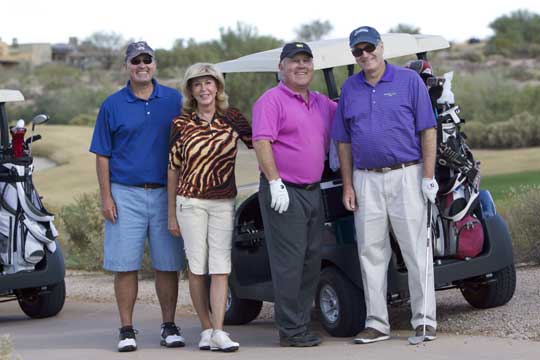 Determan invites guests to make and establish volunteer connections while enjoying the beauty of Mirabel Golf Club.

Established in 2000, The Foothills Caring Corps is volunteer-driven non-profit 501 (c) (3) dedicated to promoting independence and enhancing the quality of life for older residents. To volunteer, become a donor or to learn more about the programs of the Caring Corps, click www.foothillscaringcorps.com, call 480-488-1105 or visit the offices at 7275 E. Easy Street, Suite B103, in Carefree. Or, write PO Box 831, Carefree, AZ 85377 or services@foothillscaringcorps.com