NOVEMBER 4, 2015
Michael McKee is featured artist at 22nd annual Carefree Fine Art & Wine Festival Nov. 6 – 8
Pastel painter and Fountain Hills resident is one of more than 100 award-winning artists showcased at the festival
CAREFREE – Mountains, trees, coastal scenes…all take shape as pastel painter and Fountain Hills resident Michael McKee fervently moves soft pastels over a large piece of specialty-paper, using his fingers to blend colors as he works.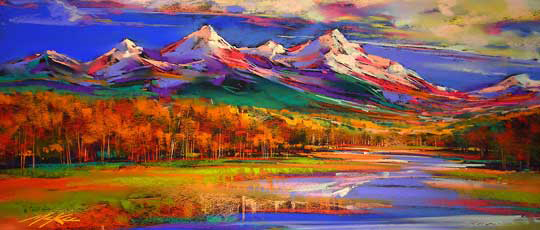 McKee is this year's featured artist at Thunderbird Artists' 22nd Annual Carefree Fine Art & Wine Festival. Known as one of the premier juried shows to kick off art season, the popular event takes place from 10 a.m. to 5 p.m. Friday through Sunday, November 6 – 8, along Ho Hum and Easy Streets in downtown Carefree.

"Michael's vibrant landscapes and abstract pieces are phenomenal," said Denise Dale, Thunderbird Artists' vice president. "Of course, you need to see them in person to really appreciate his intuitive use of color and expression."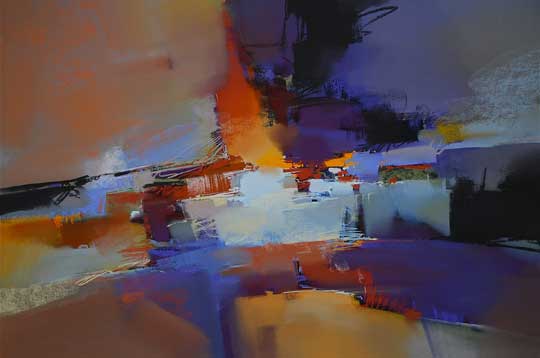 Thunderbird Artists Carefree show, while intimate in its set-up, features a roster of more than 100 accomplished fine artists from throughout the country. In addition to a wide variety of paintings, drawings, charcoals and pastels, patrons will find small, medium and life-sized sculptures, bronzes, sparkling hand-blown glass, wood, clay, metal, stone, gourds, one-of-a-kind handcrafted jewelry, exceptional photography and more.

A Cleveland, Ohio native, McKee grew up surrounded by art and music. An Honors graduate of the Art Institute of Pittsburgh, he spent many years working as a portrait artist, illustrator, graphic designer, and art director. In 1997, he traveled to Chimayo, New Mexico and was immediately drawn to the range and density of color found in the texture of the high desert landscape. While watching the sunset with his wife, Cassandra, he bent down and picked up a handful of red earth, running it through his fingers.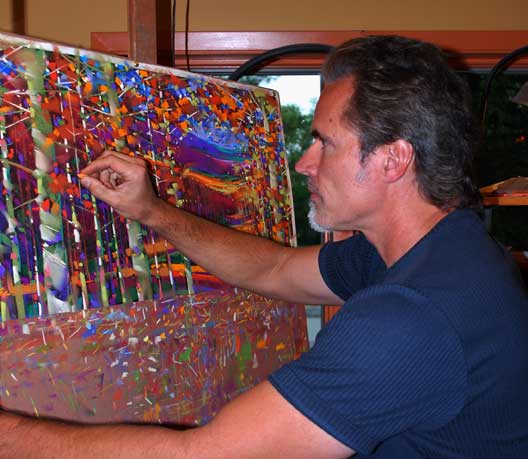 "At that moment, the earth felt like soft pastels," McKee said. "As soon as I got home to my studio, I ordered a set of the finest, soft pastels I could find and began working furiously with the medium. This allowed me to express color in ways I could only dream about in the past."

In addition to meeting award-winning artists and enjoying live musical performances, festival attendees can participate in a world-class wine tasting. For $10, patrons will receive an engraved souvenir wine glass and six tasting tickets. Additional tickets may be purchased for $1. A vast array of domestic and imported wines will be available from wineries including: Aridus Wine Company, Arizona Stronghold, PRP Wine, Schlossadler International, Su Vino, Sogno Toscano and more.

Admission to the Carefree Fine Art & Wine Festival is $3 for adults, and free for children 18 years or younger. Parking is free all weekend. For more information, call (480) 837-5637 or visit www.ThunderbirdArtists.com.