NOVEMBER 4, 2015
National artist Tyrone Vaughan to play major Cave Creek venue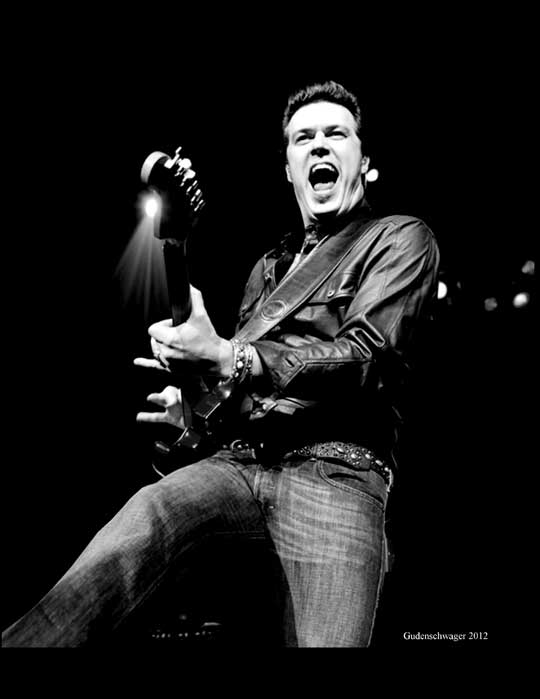 Nationally known Texas Guitar Slinger Tyrone Vaughan, will perform on Saturday, November 14 at 8 p.m. at the famous Buffalo Chip Saloon and Steakhouse, which is located at 6811 E. Cave Creek Road in Cave Creek, Ariz.

Vaughan, the son of Jimmie Vaughan and nephew of guitar legend Stevie Ray Vaughan, brings the hot Vaughan family sound to Arizona for this one night only event. A nationally recognized songwriter and guitarist with a deep musical heritage, Vaughan's mighty, twangy voice infuses fiery guitar licks that is a Vaughan family trademark. He got his first guitars from his uncle Stevie Ray, who ruled the Austin, Texas scene for years, and who took Tyrone under his wing while father Jimmie was touring with his band, The Fabulous Thunderbirds.


He honed his songwriting and singing while developing his own distinctive sound and was invited to work and play with many artists. He wrote a song for and played on his father's Grammy winning album, "Do You Get the Blues?" and has performed with ZZ Top's Billy Gibbons, Stevie Ray Vaughan's band Double Trouble and Little Jimmy King, among others. Vaughan just released his newest album, "Now and Then," which is receiving national and international recognition. Josh Knight and his tribute to the late great music legend Robert Johnson will open for Vaughan.



Tickets are $25 for general admission and limited VIP seating can be purchased for $40 prior to November 14. VIP seating include a private server and one-on-one time with the band. Visit buffalochipsaloon.com for more information.