october

14, 2015
Triple R Horse Rescue finds a new home
CAVE CREEK– Triple R Horse Rescue, a 501(c)3 organization that rescues, rehabilitates and re-homes horses surrendered to its care, has found a new home at Spur Cross Stables in Cave Creek. The rescue will move from its current location at the end of October 2015.

According to Triple R president Ken Bacher, Spur Cross Stables had a small rescue operation. Triple R's move will allow the non-profit to assist with even more rescues so Spur Cross Stables can focus on its core business – horse riding guided tours. In addition, the move will ensure that the only horse rescue in Cave Creek stays in Cave Creek.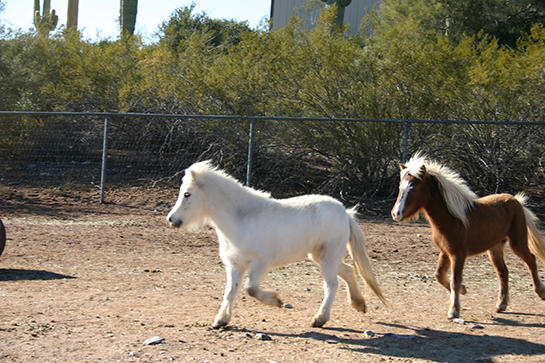 Triple R Horse Rescue not only cares for horses and burros in the community, but also drives traffic and volunteers to the town every month. And, its events bring important attention to the rescue and to businesses in the community including Big Bronco, Big Earl's Greasy Eats, Buffalo Chip Saloon & Steakhouse and others.

Triple R Horse Rescue, which is run 100% by volunteers, relies on support from the community to fulfill its mission. Cave Creek, Ariz. Triple R Horse Rescue is dedicated to assisting the 175,000 unwanted horses in the United States. During the past three years alone, the organization has re-homed more than 150 horses and burros. Triple R Horse Rescue's new home is located at 44029 N. Spur Cross Road in Cave Creek, Ariz. For more information about Triple R Horse Rescue visit http://www.triplerhorserescueaz.com or call 602.396.8726.