October 14, 2015
Call for artists for Thunderbird Artists' Premier Festivals
Juried enrollment open for seven festivals – including new sculpture show in January
FOUNTAIN HILLS – Thunderbird Artists continues its 34-year tradition of producing sophisticated, world-class fine art and wine festivals throughout the Phoenix metropolitan area, with a Call for Artists for its upcoming season. The ongoing juried open enrollment enables painters, sculptors, gourd artists, jewelers and artists working in mixed media to apply for a booth in one or more of Thunderbird Artists award-winning festivals.

"We're seeking professional artists who are passionate about their work and who uphold the same vision we do when it comes to creating fine art," said Denise Dale, vice president of Thunderbird Artists. "When we jury artists, we assess content, quality and most importantly, originality."

The 22nd Annual Carefree Fine Art & Wine Festival kicks off Thunderbird Artists' new season on November 6 – 8, in downtown Carefree at Easy and Ho Hum Streets. A limited amount of booths are still available and artists are encouraged to submit an application, with a CD of recent artwork, as well as an outdoor booth photo to our office.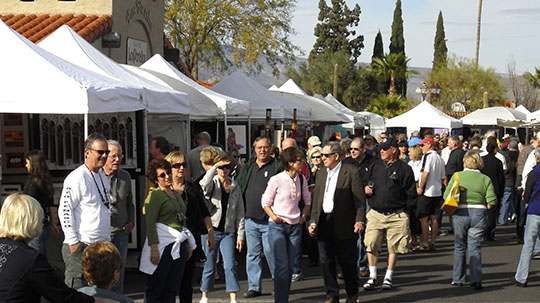 The New Year brings an exciting new show for Thunderbird Artists -- the inaugural Sculpture & Wine Festival in Fountain Hills takes place January 15 – 17, on the picturesque Avenue of the Fountains in Fountain Hills. Sculptors working in bronze, stone, wood, metal, clay, fiber, glass, gourds and mixed media are encouraged to apply. All sizes will be considered and a fork lift will be available for set-up and tear down.

"We're already lining up an impressive roster of international sculptors and we look forward to adding more to our show," said Judi Combs, Thunderbird Artists' CEO. "It's a fantastic time of year for sculptors to showcase their pieces to serious collectors, especially with the show coinciding with luxury car auctions and other high-profile events happening nearby."

Booth space for all shows range in size, with fees starting at $430. During check-in, all participating artists will be eligible to win a free booth, for a future show, during a special artist appreciation drawing.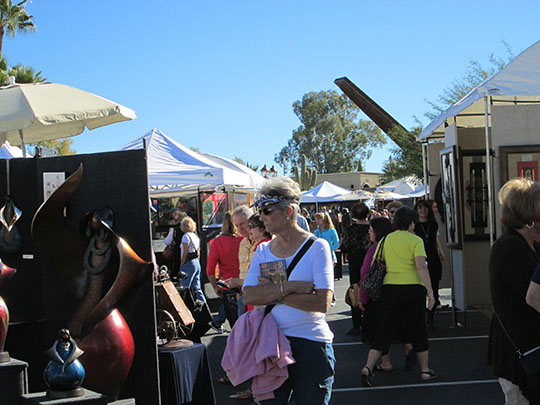 Other shows planned in 2016 include the 4th Annual Surprise Fine Art & Wine Festival from January 22 –24; the 23rd Annual Carefree Fine Art & Wine Festival from January 29 –31; the 5th Annual Waterfront Fine Art & Wine Festival from February 12 –14, in downtown Scottsdale; the 21st Annual Carefree Fine Art & Wine Festival from February 26 – 28; and the 12th Annual Fountain Hills Fine Art & Wine Affaire from March 11 – 13.

To download an application, visit www.ThunderbirdArtists.com or call 480-837-5637.