October 14, 2015
Archaeology Center Celebrates International Archaeology Day

CAMP VERDE – America is rich with history, and many exciting artifacts have been discovered over the years that have helped to illuminate that history. However, archaeology is about so much more than one country. Every archaeological discovery opens a door into the past that can reveal important details about how our ancestors lived and what the world around them looked like so many years ago. Archaeology also shows us we are united with the global community through shared past and common customs. It affords us a window into our development as a society and provides an opportunity for people of all ages to actively engage in learning about the history of their communities.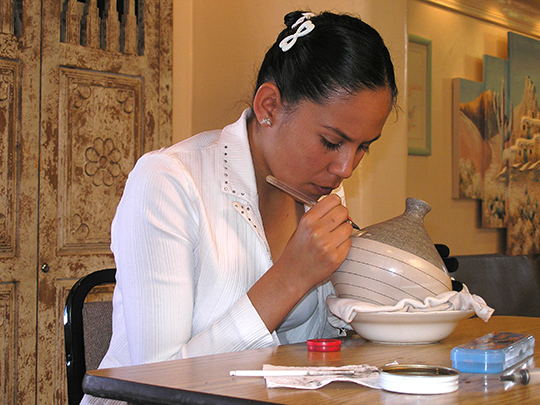 Archaeological contributions are key to encouraging greater appreciation of our shared history and cultural heritage. International Archaeology Day is a celebration of archaeology and the thrill of discovery. Every October the Archaeological Institute of America and archaeological organizations across the United States, Canada, and abroad present archaeological programs and activities for people of all ages and interests. In 2015, International Archaeology Day is celebrated on Saturday, October 17. The Verde Valley Archaeology Center is a collaborating organization with the Archaeological Institute of America to present a day of lectures, movies and demonstrations.

This year the Center will mark the day with "Everything Mesoamerican" activities. These films, lectures and demonstrations are all FREE. On October 17, the Center will have expanded museum hours from 9:00 am to 5:00 pm with docents available for interpretation. The Research Lab will be open with artifact samples. The Children's Discovery Area will have various activities for children.

In the Archaeology Center's Learning Center at 385 S. Main St. in Camp Verde will be demonstrations of Mata Ortiz pottery. Master artist Oralia Lopez will demonstrate her finely executed geometric pottery designs from 9:00 am to 5:00 pm. In addition, John Bezy, who has worked with the potters of Mata Ortiz for nearly 30 years, will discuss the archaeology of Paquime and the evolution of today's world-class pottery at 10:00 am and again at 1:00 pm.

There will also be two films by the National Geographic Society shown in the Camp Verde Community Center Room 206 behind the Camp Verde Historical Society. At 10:30 will be "Nasca Lines: The Buried Secrets." In the Atacama Desert of Southern Peru lies one of mankind's greatest mysteries. The Nasca Lines, carved centuries ago, are an immense network of lines carved into the earth believed to be linked with one of the most significant archaeological finds in the Atacama desert. At 12:30 the film "Quest for the Lost Maya" will be shown. The Maya's soaring pyramids, monumental cities, and mythical mastery of astronomy and mathematics have captured our imaginations and spurred generations of explorers into the jungles of Central America on a quest to understand them. And after centuries of scientific exploration, we thought we had a pretty good handle on who they were. But in the past decade, researchers working in Mexico's Yucatán Peninsula have made a series of startling discoveries that reveal a gaping hole in our understanding of the Maya.

At 2:00 will be a very special presentation by Dr. Jaime Awe of Northern Arizona University. Dr. Awe was born in San Ignacio, Cayo, Belize. Dr. Awe assumed the position of Deputy Commissioner of the Department of Archaeology and in 2000. He has conducted major excavations and conservation work at Caracol, Xunantunich, Lamanai, Lubaantun, Altun Ha, Caledonia, Santa Rita and Cahal Pech. In 2003, Dr. Awe was appointed the first Director of the Belize Institute of Archaeology. He has published articles on Cahal Pech, Baking Pot, the caves of Western Belize and completed several documentaries. Dr. Awe is a prominent figure in Belize's archaeology field and was Belize's technical representative to UNESCO and the Mundo Maya Organization. He continues to conduct intensive field research at several surface and cave sites in western Belize and comparing the information gathered from this region with that recorded in other areas of the Maya lowlands. Dr. Awe will discuss his summer excavations in Belize.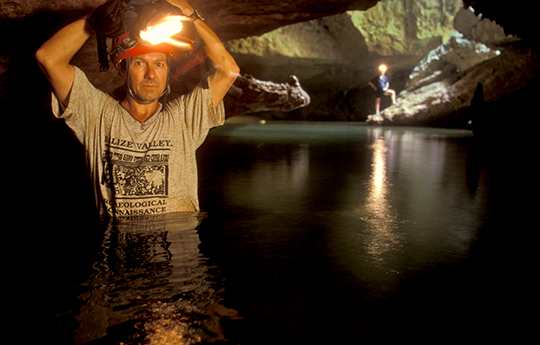 Information on these events are available at the Centers website, www.vvarchcenter.org or by calling 928-567-0066.

Contact:
Ken Zoll, Executive Director
928-593-0364 (Cell)
director@verdevalleyarchaeology.org