By Marielle D. Marne | October 7, 2015
Arizona Pool Keeper dives in to keep pools perfect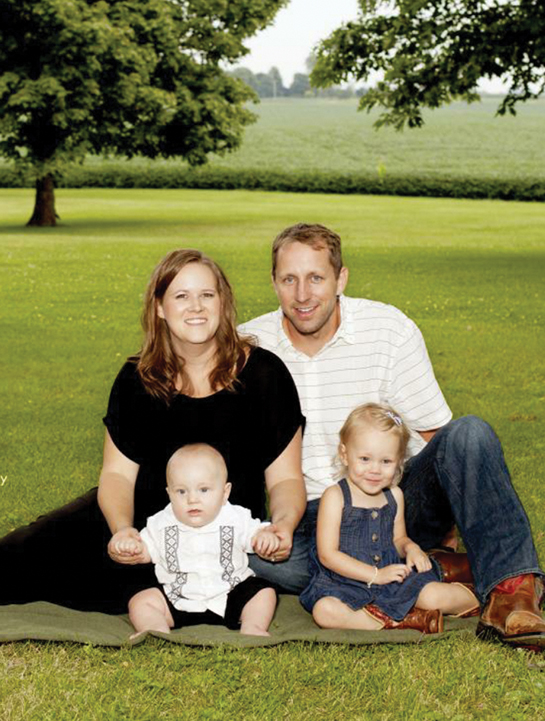 CAVE CREEK – A swimming pool is an investment. A big one. When it comes time to maintain it, trust it to the experts like Arizona Pool Keeper. Brian and Alisha Koborg own and operate AZ Pool Keeper. Brian has been in the pool industry since 2001, and he's the one who will skim or shock, diagnose or drain your pool. Alisha is the office manager and bookkeeper. Customers lucky enough to be on the Friday schedule may get the Koborg's three-year-old daughter Hayley on the job. "We got her her own pole," Brian chuckled. Clients love her!

Brian appreciates a challenge and was recently faced with one. The pool sat a year after the pump failed. "It actually had algae and frogs in it," he explained. He first had to drain it, then he had to shovel out buckets of sludge. Next came a power wash, followed by an acid wash. Finally came the chlorine rinse before the new variable-speed pump was installed. After a week, the homeowners were enjoying swimming in their like-new pool.

Some pool companies may have written off a pool in such a state, but coupled with his experience and as many classes as he can take, no pool owner has to forfeit using his pool. Part of the continuing education he passes on to clients is the benefit of going green. He encourages using LED lights, more efficient and money-saving pumps, automation linked to one's Smartphone and the Clear Comfort system that provides "clean, clear pools without toxic chemicals." In addition to coming out of the pool smelling fresh, there are no burning eyes or the need to rinse off. "It has less chlorination than tap water," Alisha explained, "and it's made in the USA." (See more online at www.azpoolkeeper.com.)

If you want a pool guy who's reliable, trustworthy, knowledgeable, and who cares call AZ Pool Keeper. "You can get sick if your pool water isn't properly balanced," Alisha added. She and her husband strive to assure that people can enjoy their pools and not worry about them. So whether your pool is green or you want to keep it pristine, call Arizona Pool Keeper at 480-595-POOL.