BY LINDA BENTLEY | SEPTEMBER 2, 2015
Mexico files brief in Texas birth certificate suit
AUSTIN, Texas – Since reporting last month about the lawsuit brought by a group of illegal aliens residing in Texas against the Texas Department of State Health Services, Vital Statistics Unit (Texas) to obtain certified copies of birth certificates for their Texas-born children, commonly referred to as "anchor babies," the United States of Mexico (Mexico) has weighed in.
Last week, Mexico filed a motion for leave to file an amicus curiae (friend of the court) brief in support of the plaintiffs.

Two days later, DSHS filed a response in opposition.

On Tuesday, U.S. District Judge Robert Pitman granted Mexico's motion.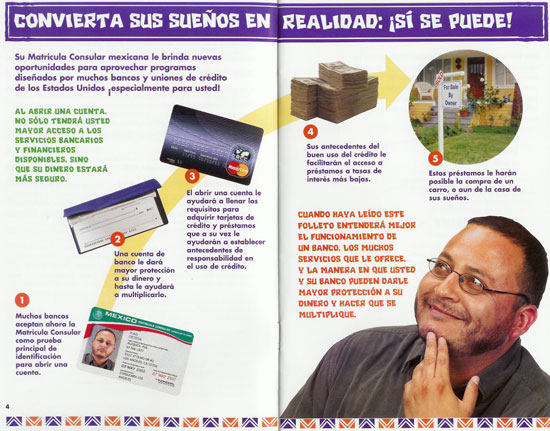 Citing Article 30, section A of the Political Constitution of the United Mexican States, which "establishes that Mexican nationality is acquired by birth or naturalization. Mexican nationality is granted to children born abroad of a Mexican born parent," Mexico states it is responsible under international and domestic law to protect its nationals wherever they may be residing.

So, as illegal aliens from Mexico attempt to obtain certified birth certificates in Texas to establish de facto U.S. citizenship for their Texas-born children, Mexico is claiming, according to its Constitution, the children as Mexican citizens.

Mexico says it fears Texas is creating a "vulnerable citizenry: undocumented citizens of the United States" by its refusal "to provide birth certificates to U.S. citizen children (the same children Mexico claims as Mexican citizens) when their parents are unable to present U.S. government-issued identification, even when those parents present other highly reliable identity documents."

Mexico is now calling illegal aliens residing in the United States "undocumented citizens of the United States."

Those "highly reliable identity documents" Mexico is referring to that certain counties in Texas are refusing to accept as legitimate identification are the Mexican Consular Identification Card or "Matricula" issued by consular offices across the country.

In its response in opposition to Mexico filing a brief in the case, Texas states, "The reliability of the Matricula will be a hotly contested issue."

Texas quoted in a footnote from the opening remarks of former Rep. John Hostettler, R-Ind. chair of the House Judiciary Subcommittee on Immigration who spoke during hearings in 2003 on consular ID cards, which came under scrutiny after the events of Sept. 11, 2001.

Hostettler stated, "Over the past two years, more than a million and a half Matriculas have been issued by Mexican government agencies in the United States. Mexico's success in promoting its consular identification document has prompted other countries to follow its lead. Guatemala has begun to issue consular identification cards to its citizens in our country, and several other countries are planning to do the same.

"As the issuance and acceptance of those documents has become more widespread, however, criticism of the documents and of domestic acceptance of the documents has increased.

"It has also been argued that domestic acceptance of consular identification cards in the U.S. possess a law enforcement and national security risk because the documents themselves are not reliable or secure. These critics assert that the processes that foreign governments have instituted for issuing consular identification cards are susceptible to fraud and that the stated procedures for issuance of the documents are not uniformly followed.

"Critics have also argued that there are no safeguards in place to ensure that multiple cards are not issued to the same individual and that there is no centralized database of the cards that foreign government agents have issued in our country.

"Because the issuance process for consular identification cards are not always followed and because the absence of safeguards on those processes, critics have argued that cards have been issued to applicants who have few, if any, identifying documents. There appears to be some merit to these claims. This subcommittee has received credible reports about aliens who have been arrested carrying multiple consular identification cards bearing their own pictures but different names.

"Of particular note is a memo sent by the border patrol agent in charge in Riverside, Calif., to the sheriff of San Bernardino County, who was considering allowing his deputies to accept the Matricula. The patrol agent in charge explained that his office had arrested many Mexican aliens who had in their possession multiple valid Matriculas in different names. These arrestees included one known alien smuggler with an extensive criminal history found in a house with 25 of the smuggled. He had seven Matriculas in his possession, each bearing his picture and each in a different name.

"They also argue that because states, localities and the federal government do not have access to consular information, the duty of verifying that a document is valid is improperly taken away from U.S. authorities and given to agents of foreign powers who reside in the United States. This places U.S. law enforcement at the mercy of those foreign governments, whose interests, particularly with respect to illegal aliens, may not be the same as ours.

"Because there is no method for regulating issuance of consular identification cards, critics of those cards assert that there is no way to ensure that issuance procedures for the cards are followed and that cards are not improperly issued in exchange for bribes.

"In light of the aforementioned concerns, a growing number of localities have opted not to accept consular identification card. In May, the State of Colorado restricted public acceptance of the documents; and the American Association of Motor Vehicle Administrators issued a resolution stating that it was, quote, premature to recommend the use of any foreign consular ID, end quote, in issuing a driver's license or state ID."

During that same subcommittee hearing, Rep. Lamar Smith, R-Texas, stated, "The second point, Mr. Chairman, is that I just don't think it is credible for anyone to argue that these are secure documents, these consular identification cards. There is no check made on their validity. There is no check made with any database in Mexico to make sure these individuals are the people that they say that they are.

"To say that they are tamperproof and that they can be duplicated, of course, ignores the real issue, which is either the use of underlying fraudulent documentation or the ability of individuals to get multiple consular identification cards. And the fact that they are tamperproof says nothing at all about how secure they are underneath that veneer of tamperproof.

"The other point to make, I think Mr. Chairman, is that—and one of our witnesses in a few minutes is going to make the point that the major banks in Mexico themselves do not use the consular identification card in any way, shape or form as a legitimate card for the bank accounts of Mexican citizens. What in the world does that say that the United States banks are now being told that it is okay to use this identification card when the banks in Mexico themselves don't use this identification card? I mean, clearly this is the world turned upside down."

FBI Office of Intelligence Assistant Director Steven McCraw testified before that subcommittee, stating the U.S. government had done an extensive amount of research on the Matricula to assess its viability as a reliable means of identification and both the Department of Justice and FBI concluded the Matricula is not a reliable form of identification due to the non-existence of any means of verifying the true identity of the card holder.

Outlining primary problems with the Matricula, such as allowing criminals to fraudulently obtain cards, McCraw stated, "First, the government of Mexico has no centralized database to coordinate the issuance of consular ID cards. This allows multiple cards to be issued under the same name, the same address, or with the same photograph.

"Second, the government of Mexico has no interconnected databases to provide intra-consular communication to be able to verify who has or has not applied for or received a consular ID card.

"Third, the government of Mexico issues the card to anyone who can produce a Mexican birth certificate and one other form of identity, including documents of very low reliability. Mexican birth certificates are easy to forged and they are a major item on the product list of the fraudulent document trade currently flourishing across the country and around the world. A September 2002 bust of a document production operation in Washington state illustrated the size of this trade. A huge cache of fake Mexican birth certificates was discovered. It is our belief that the primary reason a market for these birth certificates exists is the demand for fraudulently-obtained Matricula Consular cards."

Even though Mexico might be able to establish the Matricula contains tamper-proof security features, it most likely cannot establish the data is credible.

Meanwhile, plaintiffs have filed a second amended complaint on behalf of their children, whom they claim, due to being born in Texas hospitals, are citizens of the United States, despite Mexico claiming them as Mexican nationals.