SEPTEMBER 2, 2015
Fundraisers for veteran firefighter injured on the job
While hospitalized, he suffers the death of his son
Our brother has dedicated 23 years of his life to helping others. Now we are asking for your help for him and his family during this trying time.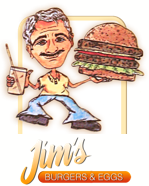 Come and dine at Jim's Burgers and Eggs and a portion of the day's proceeds will be donated to our brother firefighter. Cash donations will also be accepted.

7 a.m. to 9 p.m. Tuesday, September 1, Jim's Burger's and Eggs, 17019 W. Greenway Rd. (at Cotton Ln.)

IAFF local 3878, and Barros Pizza are going to be hosting a fundraiser benefiting the Ken Diamond family. Barros will be donating 20% of all proceeds to Ken and his family.

Thursday, September 3 from open to close of business, Barros Pizza, 2436 E. Hunt Highway, San Tan Valley, AZ 85143
*Barros has agreed to include all types of service with this fundraiser including dine in, take-out and delivery. We are asking that Dine-in participants come between the hours or 4-8 p.m. Please make sure to mention the Ken Diamond Fundraiser for proceed tracking purposes. Thank you all in advance, and we hope to see you there!*

If you can help with a donation, a fund has been set up by the United Firefighters Association of Maricopa County IAFF 3878 to help the Diamond family in this time of need. Chase Bank Checking Account | Routing # 122100024 | Account # 581007056
Please note: Hometown Heroes (11-A).