By Lauryn Halver | SEPTEMBER 2, 2015
Best selling author J.A. Jance releases new book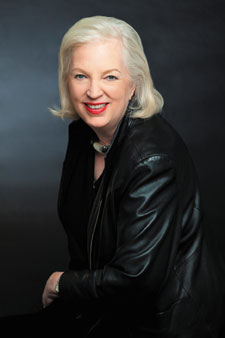 Judith Ann Jance, known more familiarly as J.A. Jance, is a published author of 53 books. Although Jance began writing in March of 1982, she did not become a published writer until 1985.

Growing up, Jance was an avid reader due to the large age gap between her and her siblings. During her childhood she was inspired by L. Frank Baum's book The Wizard of Oz. Even as a second grader she was not "as impressed by the wizard…as I was by discovering Frank Baum behind the words." That was when she realized her dream of becoming a writer.

She was the first in her family to attend a four year college. Jance received her bachelor's in 1966 with a degree in English and Secondary Education. She continued her education, graduating in 1970 with a master's in Library Science. It was in college she was told by a professor at University of Arizona that young women should not aspire to become writers, but rather "teachers or nurses." Fortunately for Jance, this later became an inspiration to her, "It's no accident that the crazed killer in one of my books turns out to be a former professor of creative writing."

Today Jance is a New York Times Bestselling Author and has more than 20 million books in print. Her new book "Dance of the Bones" will be out on September 8.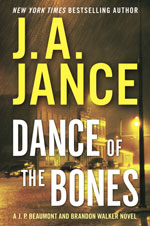 Books for purchase and book signing will be available through Poisoned Pen Bookstore, where Jance will appear at 7 p.m. on September 17. "Dance of the Bones" is the fifth book in the Walker series and the twenty-fourth in the Beaumont series. The Walker series features the Arizona sheriff, Brandon Walker.

David Hunenberg, Events Manager of Poisoned Pen Bookstore in Scottsdale, Arizona describes her talks as " engaging…she is a shining example of how one can beat the odds."

Hunenberg also recalls the talk Jance gave at Poisoned Pen Bookstore for her book "Second Watch," which is based on her high school friend who was killed in the Vietnam War. Jance brought along her friend's fiancée for her talks about the book. Huenenberg portrays the event as "heartwarming and brought tears to many."

Jance's book tour will also come to the Desert Foothills Library in Cave Creek for a sold out event on September 22.

For more information on author J.A. Jance visit www.jajance.com.