AUGUST 12, 2015
Charles Lewis to appear at arts series
Arts Discovery Series at La Casa de Cristo Lutheran Church, Scottsdale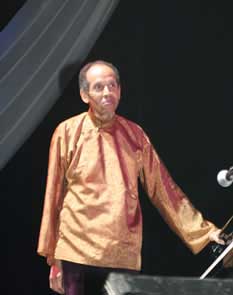 Legendary Arizona jazz pianist Charles Lewis will be the guest for the Wednesday, Aug. 19, installment of the Arts Discovery Series at La Casa de Cristo Lutheran Church, Scottsdale.
The free program will begin at 7 p.m. in the music practice room at the church, 6300 E. Bell Road.

Lewis began performing piano at church at age 7. His influences include Ray Charles, Dizzy Gillespie, John Coltrane, Charlie Parker and Nat King Cole. He moved to Arizona in 1953, enrolling at ASU. Lewis played with several bands before forming The Charles Lewis Quintet, and he has remained a fixture in the Arizona jazz scene ever since.

Lewis was the first jazz musician inducted into the Arizona Music & Entertainment Hall of Fame. He has served on the Music Advisory Panel for the National Endowment for the Arts agency in Washington, D.C, among other ventures.

The Charles Lewis program is free. There will be an ice cream social after the talk.

For more information about the event and the series, contact Jennifer Sheldon, music director, at 480-948-1234, or go to www.lacasadecristo.com.