JULY 15, 2015
Horse sanctuary to throw its first benefit dinner and silent auction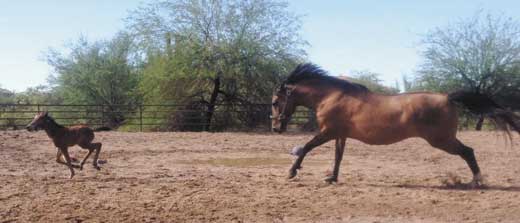 Tierra Madre Horse Sanctuary – a forever home to previously abused, neglected, injured, or unwanted horses – has thrown a number of fundraisers since it was founded ten years ago. From open ranches to Wild West Days to even a baby shower for a then-pregnant mare, Tierra Madre is no stranger to events. But on August 8, they are breaking the mold and hosting their first ever benefit dinner and silent auction.

Why would a small nonprofit chart unknown territory? There are 33 very good reasons why, and each of these reasons has a name, a spirit, and a happy life at Tierra Madre Horse Sanctuary.


Join Tierra Madre at the Carefree Resort and Conference Center for what is sure to be an unforgettable evening. In addition to a wonderful buffet dinner and live music courtesy of the 8 South Band, you can expect to meet the team behind Tierra Madre, from owner and founder Jim Gath to every last volunteer that makes the place run like clockwork. Bid on some incredible silent auction baskets with both fun themes and exclusive experiences.

The ranch's ultimate goal? They have several. Not only does the ranch seek to honor Chaparral Veterinary Medical Center, their incredible vet of choice for the past ten years, and fundraise for the costs of running their nonprofit organization, Tierra Madre seeks to raise awareness for the plight of sanctuary horses everywhere. Every person can make a difference, and on August 8, Tierra Madre hopes to bring together a community that has the power to create incredible change in the lives of horses everywhere.

Ticket sales end on August 5, so act now! You can purchase them through Tierra Madre's Eventbrite link: http://www.eventbrite.com/e/tierra-madre-horse-sanctuary-benefit-dinner-tickets-16447619272. Tickets are $60 per person and $100 per couple.

For more information about Tierra Madre Horse Sanctuary, please visit http://tierramadrehorsesanctuary.org/.

Tierra Madres Horse Sanctuary, A 501(c)(3) Non-Profit Organization, EIN 61-1544459.