BY MARIELLE D. MARNE | JULY 1, 2015
Cooler summer fare now offered at Summit Diner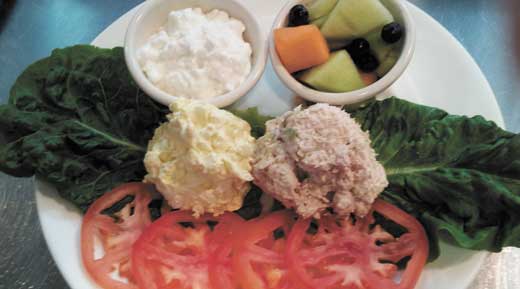 SCOTTSDALE – It's vacation season! Who feels like cooking? For the majority who said "Not me!" remember, the Summit Diner is open all summer.

Owner Joe Kapidani has added some cooler fare to the menu and the selections are already a hit. Try the Summer Salad Duo ($11.99), a combination of tuna and egg salads, served with sliced tomatoes, a cup of fruit and cottage cheese or the Greek Platter ($13.99), lamb, chicken, hummus, grape leaves, tomatoes, lettuce, cucumbers, olives and feta served with pita bread and tzatziki sauce. Both choices are lighter yet enough to leave you satisfied.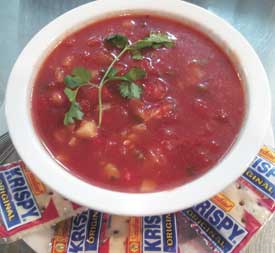 Kapidani has also added gazpacho to the menu since many folks prefer a cold soup when the temperatures heat up.

There are many tasty offerings on the menu and you can see them all on the Summit Diner's revised and easier-to-navigate website – summitdineraz.com. (The eatery also has a presence on Facebook and Twitter.) Not only can you make your culinary selections beforehand, you can order online and pickup typically in less than 30 minutes. And if you're still not one of the 4,800 VIP members, you can submit your request online as well. The VIP Club allows you to get $10 off your next meal after spending a total of $60. Members also earn free birthday and/or anniversary entrees up to $11.

Summit Diner is open daily from 7 a.m. to 9 p.m. with breakfast served all day. Happy hour, Monday to Thursday from 2 – 6 p.m., adds more value with $1 off beer and wine and $2 off mixed drinks. Come in, cool off and consume some of the best food in Scottsdale!
Summit Diner is located at 32531 N. Scottsdale Rd. Phone 480-575-6562 for details.