BY MARIELLE D. MARNE | JUNE 17, 2015
Cranky AC? Four Seasons Home Services earns A+ from BBB, thumbs-up from clients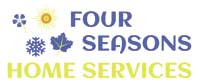 CAVE CREEK – Four Seasons Home Services has a 30 year history, but it's a new venture for Kevin and Jessica Morriston. (Jessica's dad actually founded Four Seasons in 1982! After being inactive for 10 years, Kevin and Jessica are giving new life to the company.) The HVAC gene is in both Jessica and Kevin's DNA. "I was up on roofs when I was in my mother's belly," Jessica shared. Kevin, 46, has equally impressive experience; he started in the field at 18.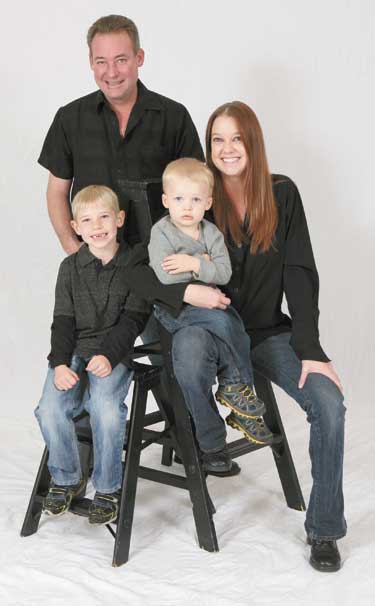 In addition to plumbing, call Four Seasons for servicing, replacement and maintenance of all AC/heating makes and models. Since the summer inferno is upon us, the Morristons want to remind neighbors to get their unit checkups before it checks out when you need it most. A 22 point inspection (including condenser coil cleaning) will assure you're cool all summer. Right now, Four Seasons is offering a peace-of-mind, easy-on-the-wallet special of $59.95/unit. (See www.fourseasonshs.com for other savings.) Of course, financing is available for new units, as is $100 off new units paid in full. Remember, too, utility rebates remain available from APS/SRP.

Customers appreciate the fact Four Seasons is family owned and operated. "We just had a call from our Sonoran News ad from someone who did call because we are family owned," Jessica said. Jessica's grandfather even pitches in when Kevin may need parts in the field or simply an extra set of hands.

The Morristons had family in the forefront when they resurrected Four Seasons. Working for themselves allowed Jessica more time to spend with their two boys, ages nine and four. They also intend to leave a legacy to the children, so clients can have faith Four Seasons is here to stay. "We want to do right by people," Jessica explained. With that, the Morristons pledge both honesty and excellence for any of their neighbors who need them 24/7. Phone 480-489-3210 for all your HVAC and plumbing needs.