MAY 13, 2015
Happy Birthday to the oldest Mexican Gray Wolf!
Happy 18th birthday Manilita!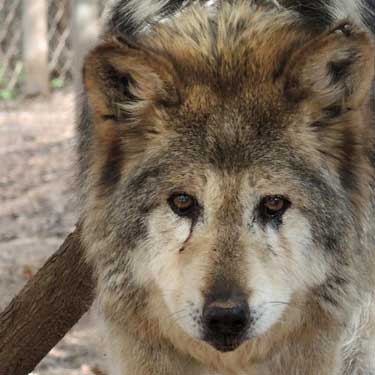 It's official! Mexican wolf Manilita (F522) is the oldest Mexican wolf ever. The U.S. Fish and Wildlife Service's Wolf Recovery personnel and the Studbook Keeper for the Mexican Wolf confirm that Manilita broke the previous record of 17 years and 3 months of known aged Mexican wolves.

Half McBride and half Ghost Ranch lineage, this tough old girl was born at the Cheyenne Mountain Zoo in Colorado on May 3, 1997, and chosen for release to the wild in 2000.

She and her mate got into trouble when they challenged dogs in their new territory and they were returned to captivity after only a few months of freedom. Although she's lived nearly her entire life in captivity, Manilita is still an independent and wild-acting wolf. She lives with her friend and long time mate George (M728).

Congratulations big girl!