MAY 13, 2015
Dominion Real Estate Partners awards its Carefree Office with top honors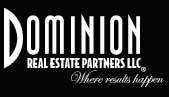 SCOTTSDALE – Dominion Real Estate Partners honored Carefree/Cave Creek Licensed Office Owner/Manager, Stephanie McNeely, with its highest award, "Highest Office Volume & Number of Transactions Sold, 2014" at the annual awards presentation at Tanzy Restaurant in Scottsdale. This award was presented for the office's outstanding performance in real estate sales in the Carefree/Cave Creek and North Scottsdale area. This is the Sixth year Ms McNeely has won the award. The office out-performed all other (seven) Dominion Real Estate Partners offices throughout Arizona.

The office also took the first and second top individual production awards.

Todd Headlee was awarded the "Top Producing Agent & Highest Transactions Closed, 2014".

Doreen Chen Reiske was awarded the "Second Highest Producing Agent, 2014".

The Company also recognized Stephen Rouse and Katherine Koenig from the Carefree Office, who ranked in the top 20 of ALL Dominion Real Estate Partners agents and teams in 2014. Collectively, the office and agents received three of the highest awards given out by Dominion Real Estate Partners LLC in 2014.

"It is an incredible honor for our office to receive these awards for our business in 2014. The Agents in our office worked hard to meet and exceed their client's expectations and support the local community. In particular, Todd Headlee and Doreen Chen-Reiske both had super star performances last year", says Stephanie McNeely, Licensed Owner/Manager Dominion Real Estate Partners Carefree Cave Creek office.

The Carefree/Cave Creek office is the largest Dominion Real Estate Partners office in Arizona. It is located at 7275 E. Easy Street, Carefree, AZ 85377.

The Company's business is real estate brokerage in Arizona. It has three core businesses:
Independently owned residential and commercial real estate offices – Offering the real estate entrepreneur ownership opportunity.

Dominion associate opportunities - Offering experienced associates vast financial opportunity in a flexible work environment.

Land and commercial investment opportunities - Syndication investment opportunities in real estate for the small to medium size investor.