APRIL 29, 2015
What is a FIDO BAG, you say?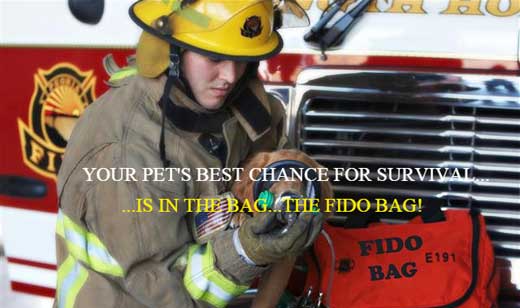 The FIDO Bag is an emergency response kit supplied with pet specific gear and is sponsored and distributed by The Fetch Foundation.

You can be the one to put a FIDO BAG into the hands of a First Responder and make the difference in the lives of our four-legged friends. The FIDO BAG has made the difference for so many animals in their time of need. There is no better way to say "Thank You" to our canine buddies and service providers for their love and service every day.
APRIL 29, 2015
Innovative slumber party adoption program leads to successful pet adoptions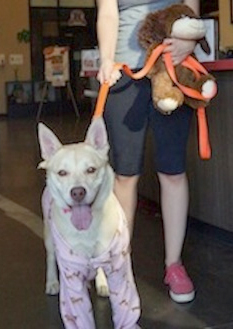 PHOENIX – Remember the fun of slumber parties as a kid, playing and staying up late with your friends?

A unique program that allows shelter dogs and cats to go on "sleep overs" with potential adopters has helped hundreds of homeless pets find the right homes.

The Arizona Animal Welfare League & SPCA, the state's oldest and largest no-kill shelter, created the Slumber Party adoption process in 2013, and has sent over 1,000 dogs and cats home with potential adopters on a trial basis. The program has a 73 percent success rate for slumber party hosts coming back to finalize the adoption.

There is no pressure or commitment to the potential adopter, other than to fill out some simple paperwork and provide good care to the pet. A few days of food and other necessities are provided by the shelter. Calls are made throughout the next few days to see how the slumber party is going and to answer any questions. After a certain amount of time, the adopter can either return the pet or come back to AAWL & SPCA to adopt their new family member.

Some pets don't show well in a shelter environment
The innovative approach to adoption was created to help dogs and cats that don't show their true personalities in a shelter environment, explains Judith Gardner, President and CEO of AAWL & SPCA. While the shelter strives to create the most enriching environment possible for animals, it is not the same as a real home, and many times animals are shy or fearful.

"Most people expect that an adoptable dog will happily run to them with his tail wagging and they are disappointed if the dog shows no interest in them or, even worse, acts timid and afraid," Gardner says. "Many cats are very shy when meeting someone new."

"Also, before taking on a huge commitment of a new pet, people are concerned that the new pet might not get along with another pet, or that someone in the family might be allergic to the new pet," she adds. "The slumber party allows potential adopters to be sure the match between people and pets is a good one."

"The worst case scenario is that we find out more details about an animal's behavior and personality from the family, even if they decide not to adopt. That helps us find the right home for that animal the next time. We consider it a win/win."