APRIL 22, 2015
Kentucky Derby Party & Fundraiser at Camelot Therapeutic Horsemanship on May 2
Free event will feature horses, hats and fun for the whole family!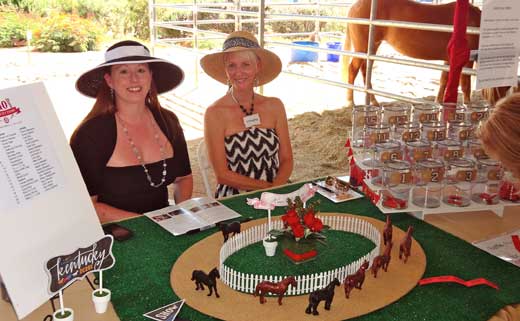 SCOTTSDALE – Valley families are invited to a fantastic family Derby Day party at Camelot Therapeutic Horsemanship. On May 2 Camelot will open its gates to the public to celebrate the Kentucky Derby at its annual Hooves & Heroes family event and fundraiser. Admission is free, hats are encouraged!

11 a.m. – 4 p.m. on Saturday, May 2
Camelot Therapeutic Horsemanship
6250 E. Jomax Road, Scottsdale AZ 85266

Free admission
Meet Coughdrop, Paladin and the rest of the Camelot therapy horses
Kids games & activities
Live Kentucky Derby broadcast
Barbecue catered lunch ($10 per adult, $5 per child)
Silent auction & raffle
"Camelot Derby" featuring the extraordinary Camelot therapy horses

Hooves & Heroes is Camelot's annual Open House and Spring Fundraiser at its North Scottsdale ranch. This year's event will mark Hooves & Heroes's 14th year. Camelot Therapeutic Horsemanship is a nonprofit organization that teaches horsemanship to children and adults who have physical disabilities. Camelot has been offering all services at no cost to students since 1983 and is located in North Scottsdale.