BY TRACI CASALE | MARCH 18, 2015
Change is good, isn't it?
The Greek Philosopher, Heraclitus, once said, "Change is the only constant in life." Without a doubt, he was right. Not only can we count on change, we can also embrace it. Let's take a look at some recent changes with Fiesta Days and some new changes to look forward to this year.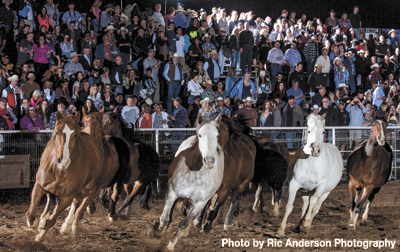 In 2012, we introduced a new Stock Contractor to our event. By hiring the Cervi Brothers Rodeo Company, we strategically adjusted our rodeo dates to make sure Cave Creek gets the same livestock that the Cervis haul to Houston. In theory, the best livestock attracts the best contestants, which in turn, produces the best show for the fans.

Well, that theory proved to be correct. Rodeo performances are selling out and we are working with the Town of Cave Creek to increase the seating and parking at the Cave Creek Memorial Arena. Change is good.

The biggest change this year is with the Fiesta Days schedule. We now have a Kick-off Celebration the weekend before Rodeo. On Saturday, March 21st, Fiesta Day fans can relax and enjoy the Historic Parade, the Kid's Mutton Bustin' and our Kick-off Dance. The following weekend, our Rodeo fans can enjoy any one or all three of our PRCA performances March 27-29. Fiesta Days is now twice as exciting and two times the fun. Change is good.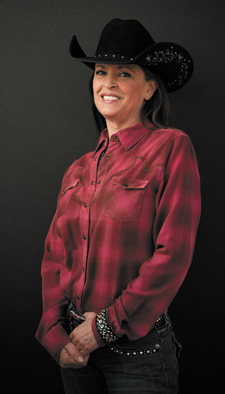 What do all these changes mean to the Cave Creek Fiesta Days Rodeo? In 2014, we received a nomination for a PRCA national award. Our committee is extremely proud to have been named a Top 5 Finalist for "PRCA Small Rodeo of the Year." Change is certainly good.

On behalf of the Cave Creek Pro Rodeo Association, I'd like to thank the Town of Cave Creek, our Sponsors, our Advertisers and our Rodeo fans for their loyal support. We will continue to embrace change and work hard to produce the best PRCA Rodeo in Cave Creek, AZ.

Please join us on March 21st for the Kick-off Celebration and March 27-29th for the Fiesta Days Rodeo performances.

As always, we look forward to seeing you at the Chutes!

– Traci Casale, President, Cave Creek Pro Rodeo
(Courtesy Photo by Blackswan Photographers)