MARCH 11, 2015
Tito Muñoz conducts Mendelssohn's "Italian" Symphony, No. 4, March 20-22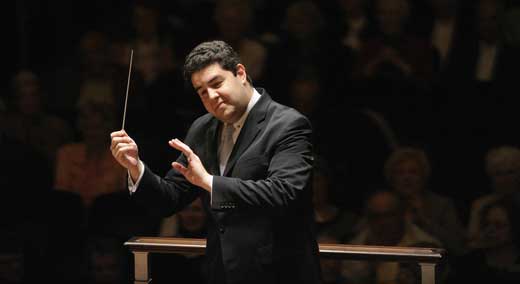 PHOENIX –Tito Muñoz, in his inaugural season, returns to Symphony Hall demonstrating his remarkable and focused conducting style with a passionate program of Webern, Chopin and Mendelssohn. Known for his fresh perspective, Canadian born pianist Louie Lortie returns to Phoenix to perform Chopin's first piano concerto.

The evening begins with Webern's opulent and poetic Im Sommerwind and concludes with Mendelssohn's joyful representation of Italy through his most popular Symphony No. 4, the "Italian" Symphony.

This concert is presented at Symphony Hall on March 20 & 21 at 7:30 p.m. and on March 20 at 11 a.m. as part of the Coffee Classics series, featuring one hour of music selected from the weekend's program.

Avondale Toyota Scion is proud to partner with The Phoenix Symphony and become the title sponsor of the 2014/15 Classics Series. The Classics Series is the pillar of The Phoenix Symphony's season and includes 12 concerts this season performed at Phoenix Symphony Hall, Scottsdale Center for the Performing Arts and Yavapai College Performing Arts Center.

Tickets start at $18 and can be purchased by calling the box office at 602-495-1999 or online at www.phoenixsymphony.org.

For more information about The Phoenix Symphony visit www.phoenixsymphony.org.