MARCH 11, 2015
Alexei Ratmansky's Le Carnaval Des Animaux presented in Today's Masters March 26-29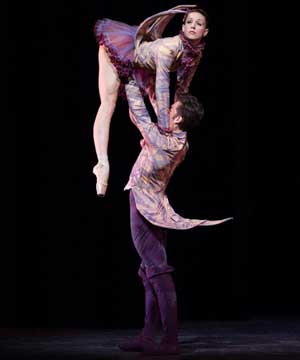 Have you ever wondered what would happen if an elephant and a goose met on a stage in the middle of Downtown Phoenix? Alexei Ratmansky's Le Carnaval des Animaux (Carnival of the Animals), will satisfy your curiosity when a menagerie of animals comes to life onstage at the Orpheum Theatre later this month.

Ratmansky, current artist-in-residence at the American Ballet Theatre, is known as one of today's leading choreographers. Formerly the director of the Bolshoi Ballet from 2004-2008, Ratmansky was named by the New York Times' Alastair Macauley as "the most gifted choreographer specializing in classical ballet today."

Photo by Rosalie O'Connor

As a recipient of the MacArthur Foundation genius grant, Ratmansky is also known for pushing the boundaries of classical ballet, as shown in Le Carnaval Des Animaux. This piece is a delight of contemporary ballet that is sure to challenge your view of dance and the animal kingdom as hens, lions, and geese converge onstage in a hilarious fête.

Today's Masters showcases the continuing development of ballet and its artists, pushing boundaries and elevating the art form. Along the Ratmansky's celebrated work, the program includes world premieres from Artistic Director Ib Andersen and Ballet Arizona dancer Nayon Iovino.

Call the box office for tickets at 602.381.1096.