BY LINDA BENTLEY | FEBRUARY 25, 2015
Stagecoach Pass standoff ends in arrests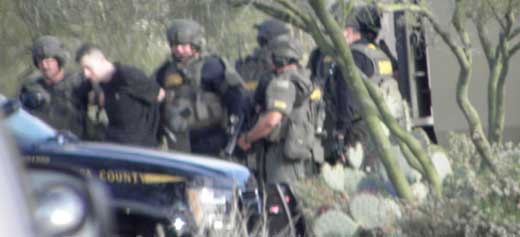 MCSO SWAT team members are seen taking the third burglary suspect into custody after a lengthy standoff with him refusing to come out of the home.
Photos by Linda Bentley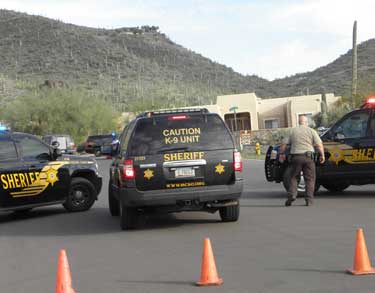 CAREFREE – Maricopa County Sheriff's Office responded to a burglary call Thursday afternoon when a neighbor of the homeowner at the corner of Stagecoach Pass and 58th Street in Carefree saw people inside the home while knowing the homeowner was out of town.

MCSO blocked off Stagecoach Pass just west of Cave Creek Road as it dispatched a SWAT team and a number of back up units to the site.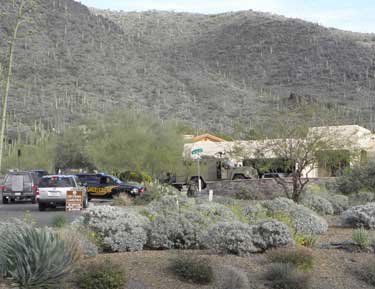 According to MCSO, there were three men involved, two of which came out of the home right away.

One of the men was taken into custody for outstanding warrants and the other was said to be cooperative with deputies.

The third man refused to come out of the home, resulting in a lengthy standoff.

After several hours, it was unclear if the man surrendered or if he was removed from the home by the SWAT team. In any event, he was taken into custody.