FEBRUARY 18, 2015
Kiwanis Marketplace Half Price Book Sale
Wednesday, Feb. 18 – Saturday, Feb. 21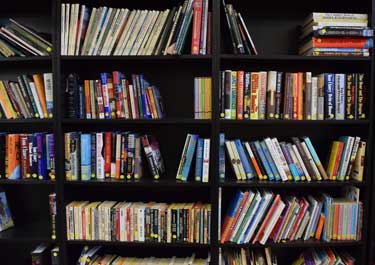 The Kiwanis Marketplace in Cave Creek is having a Half Price Book Sale this week! Paperbacks are $.50, hardbacks are $1, and beautiful coffee table books are $2. The 1/2 Price Book Sale includes $1 DVDs and more.

While you're there, check out the electronics department with big screen TVs and a variety of media players. Electronics are not included in the 1/2 Price Book Sale, but they're priced so reasonably every day of the week that you don't need a sale to pick up something good at a great price.

The Kiwanis Club of Carefree 1/2 Price Book Sale runs four days: Wednesday, Feb. 18 through Saturday, Feb. 21, from 9 a.m. – 1 p.m. The Kiwanis Marketplace is located at 6535 Cave Creek Road. Proceeds go to the Kiwanis Club of Carefree Benefit Foundation, a nonprofit organization supporting youth and community programs. For information, visit www.kiwaniscarefree.org.