FEBRUARY 4, 2015
Desert Foothills Chapter, Arizona Archaeological Society presents guest speaker Erik Berg February 11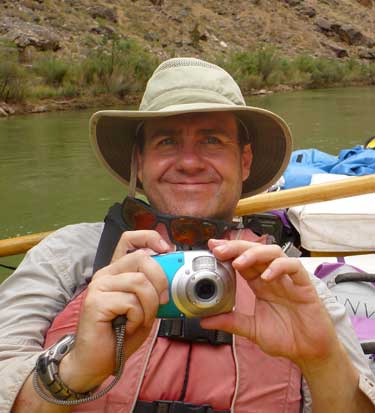 The Desert Foothills Chapter (DFC) of the Arizona Archaeological Sociey (AAS) is pleased to announce that Erik Berg (r), Arizona Humanities speaker, award winning historian and special interest writer of the early 20th Century Southwest, will be the guest speaker for the February 11 meeting.

When we think of Charles Lindbergh, we often associate him with the Spirit of St. Louis and flying across the Atlantic Ocean in 1927 as an aviator and world celebrity. Not everyone is aware of Charles and Anne Lindbergh's involvement with archaeology in 1929. The Lindberghs joined highly regarded and renowned southwest archaeologist Alfred Kidder on an aerial photographic survey of significant southwestern prehistoric sites. This unprecedented adventure from an open air cockpit biplane was the first major use of aviation in archaeology and included the sites and geologic features around Chaco Canyon (below), the Grand Canyon, Canyon de Chelly, and elements throughout the general four corners area. The Eagle and the Archaeologists: The Lindberghs' 1929 Southwest Aerial Survey features some of Lindbergh's historic photographs and describes this pioneering collaboration of aviation and archaeology. The Lindberghs' Arizona adventure ties prehistoric and Stone Age relics to the history of aviation leading to the Space Age evolving later in the century.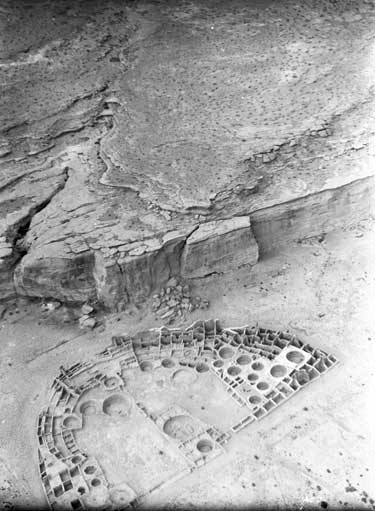 Berg has a special interest in the impact of science and technology. He was born in Flagstaff and currently lives in the Phoenix area. He attended the University of Arizona with a minor in Anthropology and accomplished field work at both the Marana platform mound (Hohokam) under Paul Fish and at Tubac Presidio (Spanish Colonial) under Jack Williams. Berg contributed to several books and his work appeared in the Journal of Arizona History, Arizona Highways, and Sedona Magazine. He is also a past president of the Grand Canyon Historical Society. Erik is an Intel Corporation software engineer appreciating the technical trends and challenges of yesterday impacting our science and technology of today.

The general public may attend an Arizona Archaeology Society – Desert Foothills Chapter meeting at no charge. The AAS-DFC meetings are held on the second Wednesday of each month, September through May. There are refreshments available at 7 p.m. and the meeting begins at 7:30 p.m., usually ending prior to 9 p.m. The meetings are held in the community building (Maitland Hall) at The Good Shepherd of the Hills Episcopal Church, 6502 East Cave Creek Road, Cave Creek. Visit www.azarchsoc.org/desertfoothills.