FEBRUARY 4, 2015
Cave Creek Museum exhibits intriguing prehistoric Native American "mini-pots"
CAVE CREEK – February marks the return of the ever-popular Authors Series. Join them each Saturday from 2 – 3 p.m. in the Historic Church to listen to each author talk about his book and answer your questions. Each talk lasts approximately 45 minutes and is followed by a reception in the Museum's auditorium for a book signing. Admission is free.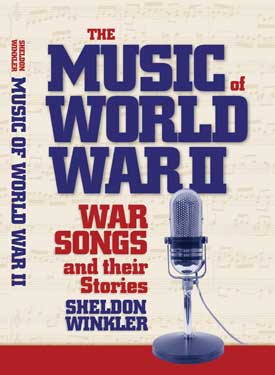 Sheldon Winkler
The Music of World War II,
War Songs and their Stories
Saturday, February 7
After Dr. Sheldon Winkler retired from Temple University, he started a second career as an author and speaker on the music of the Second World War. During World War II, Dr. Winkler was a school boy who learned lyrics to war-related songs in school as well as from the radio, records, in the movies, and even on loud speakers in and outside of stores! He learned piano when he was very young and later formed a band in high school that played at college dances, social functions, and in Catskill Mountain hotels until he completed college and dental school. Dr. Winkler's love of music stayed with him all of his life, culminating in his memorable book, The Music of World War II: War Songs and Their Stories

Jeffrey Marshall
Little Miss Sure Shot
Saturday, February 14
She won the heart of the West! What better way to spend Valentine's Day afternoon than hearing about the Wild West's sweetheart, Annie Oakley, as portrayed in this fast-moving historical novel. Go back to another era and discover a sense of Annie and what the world was like in her times. Before mass media, movies, and TV, spectacles like Buffalo Bill's Wild West Show brought to the fore the superstars of the day. Annie Oakley was such a star who captivated millions here and abroad. Jeffrey weaves her fame and acclaim into his story, as well as the loving marriage between Annie and her manager and husband of 50 years, Frank Butler.

Jerry Matney
Woman War Chief
Saturday, February 21
What would it be like to be a Crow woman, a captive who struggled to become a warrior instead of a lodge woman, and succeeded in becoming a leader among the very people who took her. Woman Chief hunted buffalo, fought enemies, participated in tribal councils, and traded with American, English and French trappers. Rich in detail and drama, this true story transports the reader back to the early 1800s, living among the River Crow. Jerry A. Matney, a Surprise, Arizona resident, spent more than a decade researching the life of Woman Chief, including interviewing members of the Crow tribe in Wyoming. Prior to that, he was an educator and former mayor of Huntington Beach, California. Woman War Chief was Jerry's first historical novel.

The Museum is also hosting a special "Come to a Valentine Party" children's program from 1:30 – 3:30 p.m. on Sunday, Feb. 8. Guests to this family-friendly event will make traditional Valentine crafts, enjoy an edible treat, make cards, play historic games, find Valentines around the Museum and celebrate Arizona's birthday. All ages are welcome. The event is free, but reservations are requested since seating is limited.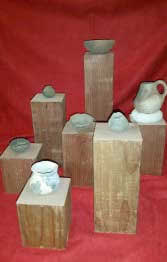 The Cave Creek Museum is proud to house and exhibit an extensive collection of prehistoric pottery, much of it collected from local and regional sites, at first by interested parties as they immigrated into the area; later by professional archaeologists.

Some of the most intriguing pottery pieces are the "miniatures." Although they reflect the same characteristics of their larger brethren in material, form, color and decoration, they are generally less than three or four inches tall and wide—sometimes little more than an inch in height and breadth! They are so small, it is hard to imagine what useful purpose they might have served to the native peoples, but they are as crafted as carefully as the bigger pieces.

Were they created by Native American potters as tiny samples of their work?
Might they have been made by a mother or father as play-things for their children?
Were they fashioned as examples by a parent or mentor teaching a youngster their craft?
Are they creations of small fingers learning pottery from their elders?
Could they have had some sort of religious significance?

In the case of our "Mini-Pots", you can only guess and wonder what the pieces' purpose might have been.

Cave Creek Museum is a 501(3)c organization. Through your generosity and that of others, the Museum is able to fulfill its Mission. Call 480.488.2764, email info@cavecreekmuseum.com or donate online at cavecreekmuseum.org/donate-2.

Cave creek Museum is located at the corner of Basin & Skyline off Cave Creek Rd. in Cave Creek.